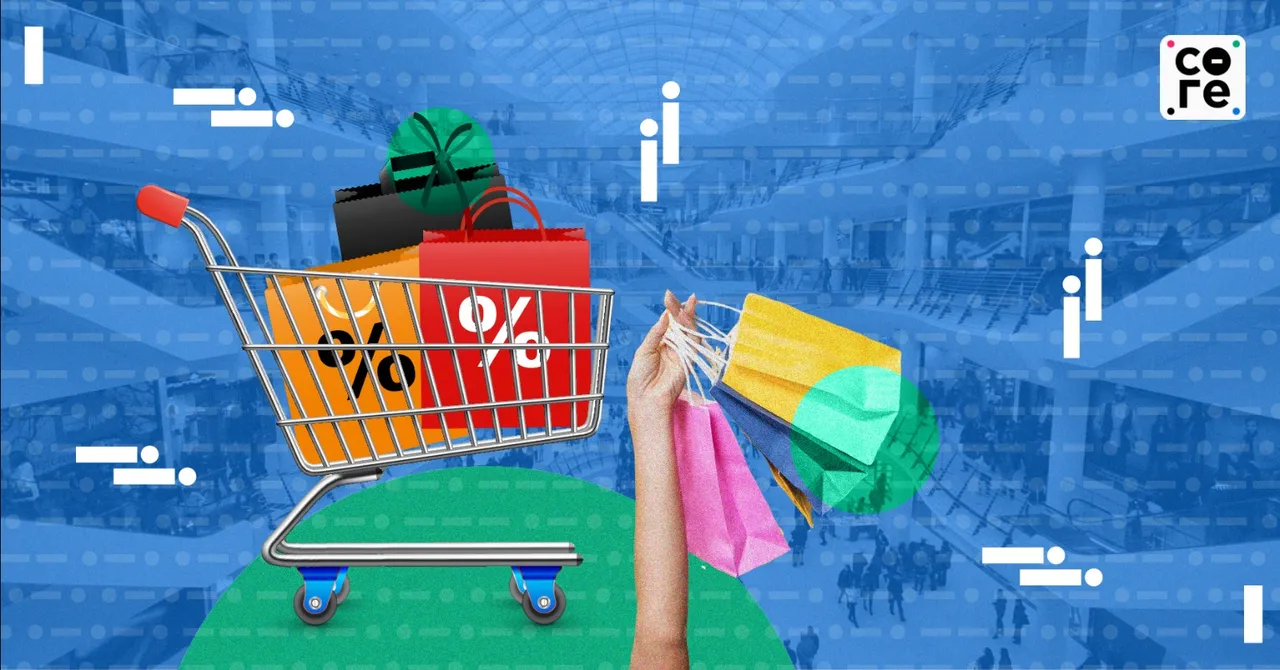 Big discounts on premium brands all year round? Yes, please. Outlet malls are a place where you'd usually find such deals. 
In the West, these are usually sprawling shopping villages, where you make a day out of shopping. These outlet malls have exclusive brand stores that sell heavily discounted merchandise. Naturally, customers love them. If you have ever visited one in the US, UK or Europe, you'd know why they make it to travellers' itineraries. 
India, where an increasing number of foreign premium and luxury brands are establishing a presence, currently boasts only one organised outlet mall. However, the potential for outlet malls in India is also limited as of now. 
Deepak Sharma, CEO of Village Groupe, a commercial real estate conglomerate, told The Core, "Outlet malls are a byproduct of organised retail and in India, premium brands are yet to have a strong enough presence in offline retail to venture into outlet stores." Village Groupe owns six malls in India and is a co-developer of food, cinema and family entertainment offerings for three malls across North India.  
A report by JLL India, a real estate services firm, said that premium retailers needed to come up with a dedicated outlet centre strategy and look at creating separate product lines only for outlet stores as well. Abhishek Vohra, a senior executive at JLL India told The Core, "Outlet stores are a great way for brands, especially bridge-to-luxury and luxury brands to increase access for consumers who may not be able to afford full-price products."
While premium outlet stores and malls are a great concept, for brands and developers, in India, they're not a priority at the moment.
Outlet Malls In India
Discounted outlets, also known as factory outlets, first came up in the US in the 1930s so that manufacturers could directly sell their products to their consumers right outside the factories. Over time, they became a place to sell slightly damaged and unsold goods, primarily to employees.
Cut to 2023. Bicester Village, on the outskirts of Oxford, about 100 km from London, United Kingdom, is a sprawling 3,50,000 sq ft outlet mall, which houses about 150 brands. These are a combination of international luxury brands and local premium British brands such as Balenciaga, Bottega Veneta, Coach, Tumi, All Saints and so on. All of these brands offer year-round discounts. Over seven million people visited Bicester Village in 2019, with international shoppers accounting for 35% of the total footfall. The Outlet Village Mall in Dubai, Sawgrass Mills Premium Outlet in Florida, USA and Gotemba Premium Outlets in Japan are notable outlet malls around the globe. 
In contrast, Indian outlet malls, which resemble shopping complexes, are still quite unorganised and substandard. Often they're repurposed ghost malls in the outskirts of cities. Usually developed by local players, they house mostly athleisure brands and a few mid-range apparel and footwear labels.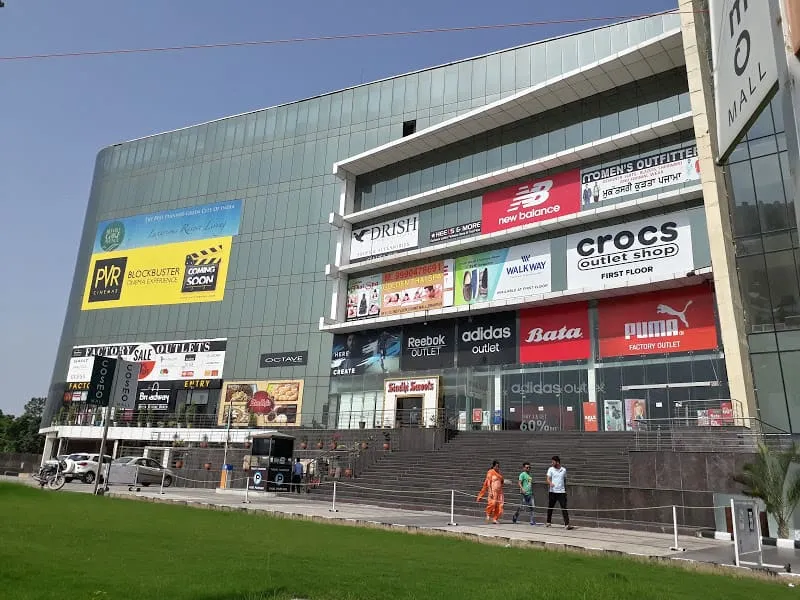 Cosmo Mall, Zirakpur houses factory outlets of mainly athleisure and footwear brands
In May this year, Pacific India, a real estate company specialising in shopping centres, opened India's first organised premium outlet mall by a major developer. Situated near the Delhi-Faridabad border, The Pacific Premium Outlet Mall in Jasola looks like any other mall. A look at the mall's directory reveals that several brands such as  Mr. DIY, Miniso, Market 99 and Deepika Hypermarket, don't fall into the premium category. In addition, not everything on display is on discount. 
Sharma said, "The Western definition of a premium outlet mall means that all brands should be premium and offer 40-70% discount, year-round." Going by Sharma's definition, India still doesn't have any premium outlet malls. The question remains, will we get one soon? 
Brands Would Rather Sell Online
The primary purpose of outlet stores, at least for brands that have opened these in India, is to sell unsold inventory. A spokesperson for menswear brand Arrow told The Core, "Our primary purpose of opening outlet stores is to liquidate residual & old season merchandise inventory with better realization." Arrow, under Arvind Fashions Ltd, currently operates over 70 outlet stores in the country. Other mid-range brands like Louis Phillipe, Levi's, Blackberry, Nike and Adidas have outlet stores across the country. 
However, a majority of brands in India still opt for online channels instead of discounted outlet stores to clear stock for a variety of reasons — like ease in inventory management, better reach and convenient supply chain management. For example, brands like AND, Aldo and Charles and Keith have frequent sale sections for last season items on their websites and other e-commerce platforms. 
While the online medium also has certain problems – like high cost of consumer acquisition, lack of brand experience and frequent product returns – which might push brands to reconsider offline retail for discounted items, other issues remain. One of them being the extension of sale periods which ultimately leaves these brands with fewer inventory to clear via discounted outlets.
"The sale season used to be typically twice a year, 15 days each," says Pankaj Renjhen, COO of Anarock Retail, "Now they have been increased to 30-45 day periods and tenants are more or less free to choose how many times they want to run a sale. So, a lot of stock gets liquidated at the frontline store locations." 
Ultimately, brands aren't left with enough merchandise in the first place to open outlet stores, especially premium brands who anyway produce limited product lines. Internationally, retailers create a separate line specifically for outlet stores, a trend we are yet to see in the Indian outlet landscape. 
Location is another dichotomy for premium brands. The prime and suburban locations in tier 1 cities command very high rents for them to consider opening outlet stores that would sell discounted products and there is also the fear of cannibalisation, i.e. customers may move to shopping only from outlet stores threatening the revenue of regular stores. As for fringe locations, the real estate developments are mostly local and do not correspond with the image of the brands. 
While premium brands may still look at discounted outlets to liquidate old stock, the story is completely different for luxury brands since their motivation for opening outlet stores is not the same. 
Also Read: Indians Aren't Looking For Energy Efficiency When Buying Ceiling Fans
Luxury Brands Need Stronger Footing
The Collective, a multi-brand luxury retailer for brands like Karl Lagerfeld, Micheal Kors, Ted Baker, Alexander McQueen, has an outlet store in Pacific Premium Outlet Mall in Jasola. Speaking to The Core, Amit Pande, business head at The Collective said, "An outlet store helps us provide a great shopping experience for the aspirational customers. Typically, we do not have a lot of stocks left over from older seasons. So, we will be selective in the type of locations we open an outlet and acquisition of aspirational customers will take precedence over typical stock liquidation."
Luxury brands have a different approach towards outlet stores than mid-range or even premium brands. They want to offer these discounts so that those who know of the brand and its value, but cannot afford to purchase full-price items, can purchase products from discounted outlets. For several of these brands, the primary focus for now is on building more retail stores. Regular retail stores not only help these brands to service existing clientele better but also gradually tap into the aspirational segment of consumers. 
Most luxury brands like Louis Vuitton, Micheal Kors, Burberry, BOSS, have limited retail presence with less than 10 retail stores in the country. Primarily, these stores are meant to offer their existing clientele – who earlier made their luxury purchases abroad – convenience and ease of access and to increase brand awareness. 
According to Sharma, these brands would need to establish a consistent customer base before venturing into outlet stores. "A brand would need at least five years in the business and about 15-20 stores before they would think of opening discounted outlets," he said. As their brand awareness increases and they create a base of aspirational consumers, luxury brands might consider opening discounted outlets in India. 
However, they will need to maintain the luxury brand experience at these outlets too as opposed to how brands in India currently operate their outlet stores. Renjhen points out the difference in approach towards discounted outlets in India and elsewhere. "If you see any international Nike outlet, you can clearly see that they display a wide range of products, across price points. In India, however, the same brands' outlet stores will have the lower priced SKUs and the brand experience is not at par with their regular stores," he said.   
To maintain the premium brand experience, both luxury and premium brands need upscale real estate developments, which brings us to another roadblock.
Also Read: Banks May Give More Credit To Women To Travel, But Retail Credit Sales Still A Different Story
Developers Aren't too Keen Either
Unfortunately, there's not much merit for Grade A mall developers to open premium outlet malls. For locations within the city, a regular full-priced mall would get better rentals, the demand for which is strong enough. For locations in the outskirts, Renjhen believes that developers are better off holding on to that land, or using it for residential real estate when the time is right. 
As far as premium outlet malls are concerned, the supply will follow demand, says Renjhen. He adds, "The demand exists, but it's not sizable enough for a developer to take this bet." Sharma says that it would take a passionate developer with deep pockets to take the plunge into outlet malls given the current scenario. 
What Does the Consumer Want?
Who loves discounts more than the Indian consumer? However, accessibility needs to be factored in while strategising a location for an outlet mall. With city travel becoming cumbersome and time-consuming, having good connectivity is extremely important for any mall and more so for outlet malls since they're more likely to be situated in the outskirts. At the same time, the discounts would also have to really make sense and be upwards of what the consumer can find in the sale racks of regular stores or even online. 
Another thing that developers will need to be mindful of is that in the West, a good chunk of footfall at the outlet mall comes from international tourists. While in India, shopping has little tourist interest and remains a family activity. So, outlet malls should ideally have plenty of food and beverage as well as entertainment options. "In India, the outlet malls will have to be designed to make it a full day family outing," said Sharma.  
Also Read: