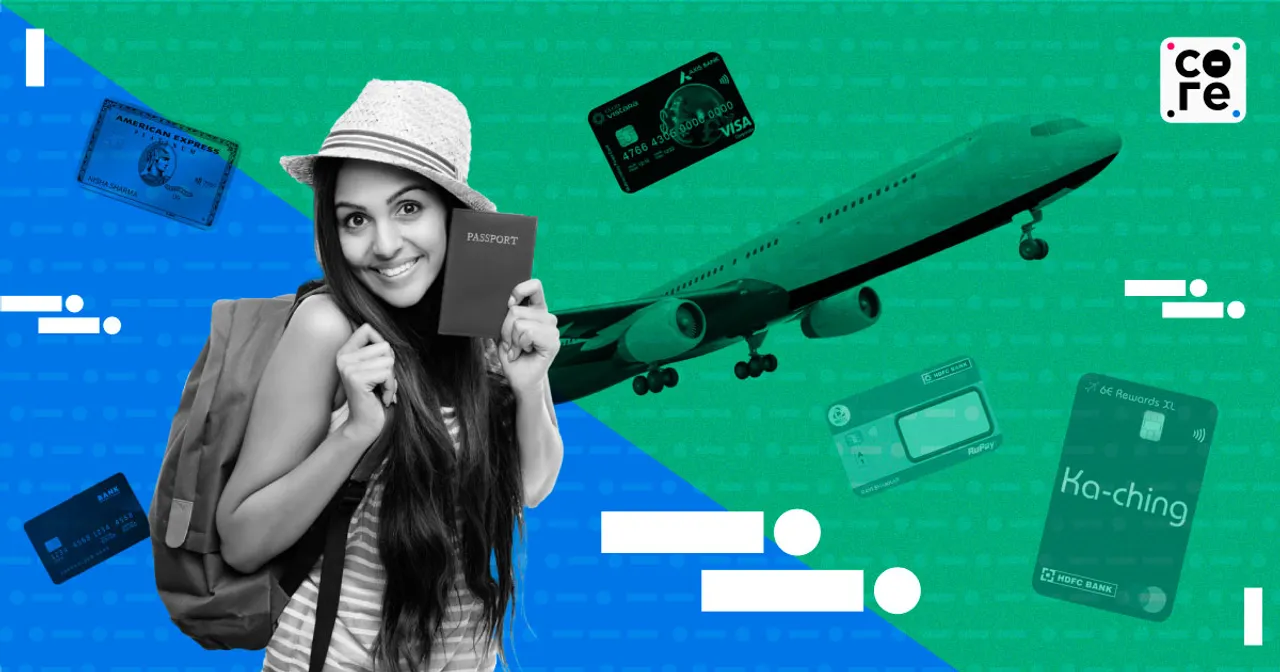 Credit demand for travel-related spending grew ten times in 2022. Travel-specific credit card applications recorded a five-fold growth in the same period, with female travellers accounting for 52% of these applications, revealed data analysed by IndiaLends - an online marketplace for personal loans and credit cards. A cursory look at the data reveals that women are now taking the lead in terms of travel plans. It also reveals a larger picture of the increasing financial independence of women. 
Anisha Basak, 38, a school teacher, has been planning her family trips for the last few years on her own. While travelling, she uses a travel credit card for hotel bookings and flight tickets. It not only helps her save money by redeeming points but the points made through frequent transactions help her buy other things cheaper. 
Anagana Dasgupta, 29, a research scholar, also prefers to use her travel credit cards for all the payments related to travel, right from ticket bookings to hotels. She said that the redeemed points often help her buy makeup products and clothes at a much discounted rate. "While planning a trip, I use the credit cards as I then get to use the redeemed points for dining and other services. Specifically, for Axis Bank credit cards I use for shopping on Flipkart. I get vouchers for various makeup, beauty and hygiene products," said Dasgupta. 
Travel credit cards are credit cards issued by banks along with co-branded hotels or airlines or travel portals that allow points and miles transfers to partner brands. They generally function like a regular credit card but allow offers and benefits for travel-related transactions. Points gathered by the customers for transactions related to travel can be either redeemed in other travel-related transactions, or at times for other purposes. Credit cards like HDFC Regalia, Club Vistara IDFC First, SBI Prime, and Axis Bank Neo are some such examples. For instance, if someone uses a Flipkart Axis Bank Neo credit card for booking flight tickets on ClearTrip, they can avail discounts on flight tickets and thereafter, use the redeemed points to buy other items like beauty products, shoes and apparels on Flipkart. 
Its usage is similar to that of any other credit card. Some travel credit cards have reward points for only specific kinds of purchases—like gas, groceries or dining out. There are also travel cards that let you earn miles on every purchase you make.
Why Do Women Use Credit Cards? 
Women are using credit cards for all travel purposes and sometimes for security as well. "I always prefer credit cards, especially for international travel. Being a solo woman traveler, I often have to make bookings online. Once, a few days after I had used my credit card for booking a hotel room in Italy, my card was debited for by an unidentified merchant. I reached out to the bank and the transaction was put on hold immediately," Priyanka Salve, 36, a media professional.
Most women prefer using credit cards, for travel or otherwise, as the transaction can be reversed in case of any fraud or double charges, which would not be possible otherwise. There are a few credit cards like SBI or HDFC which are not specifically designed for travel, but provide some benefits in case used for travel. These cards are not branded as travel credit cards but when used for travel purposes, they too offer some special benefits. 
Debjani Chakraborty, a research fellow, told the Core that she needs to keep an eye on her budget for her trips. For booking her accommodations, that are non-branded and budget friendly, travel credit card is the best option. "Travelling feels safe with credit cards as the charge can be reversed. I once booked a non-conventional hotel in one of the tourist places using SBI credit card, which was not exactly an exclusive travel-linked credit card, but offered some benefits if used for bookings. On reaching the accommodation, I found that the place was not worth staying. There are a lot of uncertainties involved while planning budget travel, so it is better to choose a payment mode where the charges can be reversed," said Debjani. Often, the annual fees on the women's credit card gets waived off if the spending crosses a certain threshold. Women travellers prefer to use credit cards even if they have money in their savings account in order to get the annual fees waived off. 
Banks say that there has been a surge in the number of credit cards issued to women. A study by Crisil Ratings found that online credit card usage has increased 60% of card spend and the spending is happening primarily in travel, hospitality, and leisure. Banks are offering cards to tap into these areas. Bank of Baroda (BoB) told The Core that there has been a gross rise of 68% in the number of women card holders since 2022 on a year-on-year basis. "As our co-branded products in leading categories of fuel, railways and e-com have caught the fancy of a large customer segment, women card holders have shown a lot of voluntary participation to avail of our card benefits. There is another heartening fact that even within the incremental male customers availing of our cards in the last one year, 22% of them have got a woman add-on card to spouse, mother, sister or daughter. This trend of the entire family using our card services is also on the rise, and adds further dimensions of various use-cases of a family monthly shopping under the same card roof," said Shailendra Singh, MD & CEO, BoB Financial. 
Several service providers are seeing increased links between mental health and travel and are offering benefits to cater to these needs, especially to women. In 2023 Aspiration Index study released by the BankBazar, India's aspirations were analysed through a personal finance lens. World travel was the second-most important aspiration with 826 participants  out of 1732 voting for it. "There is a link between mental health and travel, and travel can also be seen as young Indians exercising their financial clout. Additionally, we're observing much higher travel aspirations in women, compared to their male peers across all age groups we studied. This is on the side of aspiration," said Adhil Shetty, CEO, BankBazaar.com. Several credit cards  have been branded and designed by banks to specifically cater to the travel needs of women, like providing more lounge access in both domestic and international airports, more cash back or point redemptions on women-specific purchases, and so on. 
Better Representation In Card Sales 
While it is heartening to see banks offering women credit to travel and spend more in related sectors, women are still under-represented in retail credit sales. Several experts and banks feel this is also a factor of the low female labour force participation. Hence, credit cards are sold mostly to men. However, companies would look to tap into women spending not only in travel and related sectors, but in other credit sectors too. 
"There would also be a section of working women who are eligible for credit but haven't nonetheless availed their offers. Credit card companies may be seeing opportunities to cater to this under-represented segment.  India has around 91 million credit cards among 35-40 million unique cardholders. There is enormous headroom for growth for card issuances. Furthermore, women's representation in this pie is low. So both these numbers can only go up, and the growth of the number of women cardholders would improve dramatically if their labour force participation and incomes were to go up," Shetty said.
The study by IndiaLends shows that cities like Bengaluru, Delhi and Mumbai account for the highest rise in usage because they have a higher number of women in the workforce. Bank of Baroda confirmed that the largest jump has been seen in tier-I geographies because the salaried segment of women customers being more participative. "We have seen IT, ITeS, banking, insurance, pharma and FMCG sectors within these geographies where the maximum offtake of our credit card propositions from women card holders has happened," Singh said.

Also Read: Indians Aren't Looking For Energy Efficiency When Buying Ceiling Fans

Also Read: Women And Money: How Exclusion From Financial Matters Affects Women