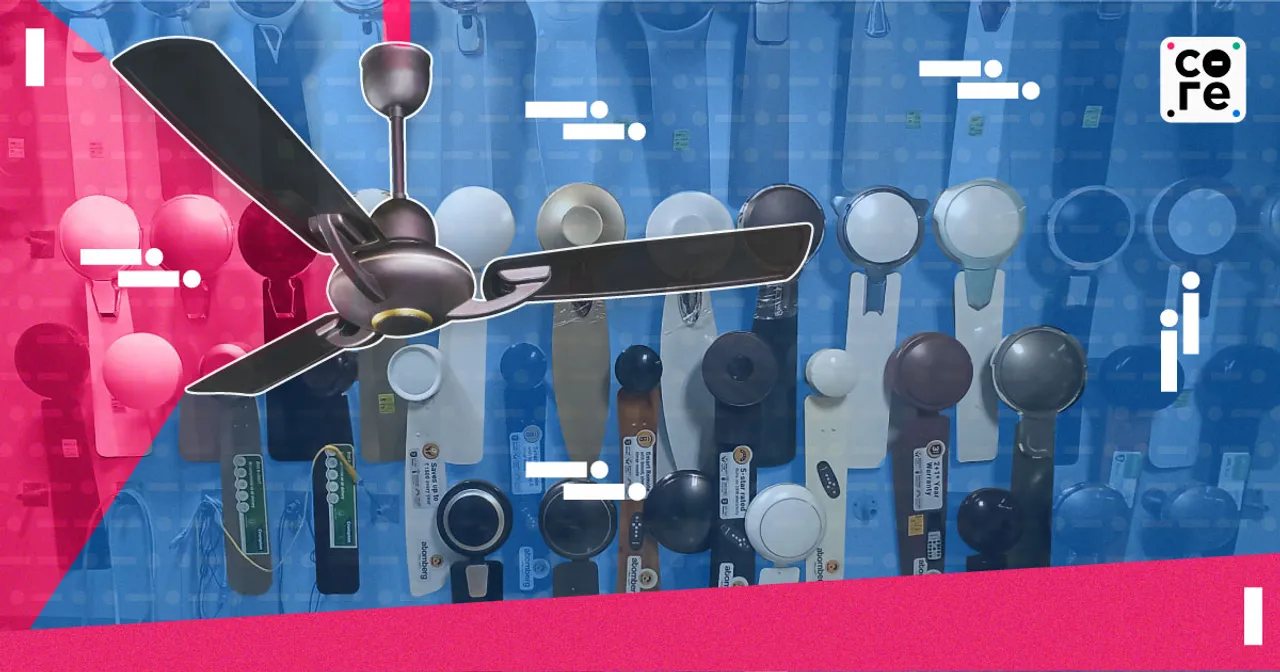 Imagine you're standing in an electrical shop staring at a wall of ceiling fans, mulling over which one to purchase. What do you first take note of? Is it the style, colour or how it would match your walls? Or is it the air delivery and how quiet the blades are? Or, if you can afford it, do you look for features like a remote control system? 
Chances are you may not consider, or do so only in passing, the tiny labels on each blade denoting its energy efficiency rating. There is very little awareness surrounding energy ratings of ceiling fans despite a voluntary star rating system being in place for over a decade and a mandatory star labelling enforced this year.
Aditya Chunekar, Fellow at Prayas (Energy Group), a Pune-based NGO working in the space of energy policy, efficiency and more, told The Core, "Consumers are much more aware about energy efficiency when they buy air conditioners, because the quantum of savings per unit of air conditioner is significant as compared to the quantum of savings per unit of ceiling fans." 
But given how ubiquitous ceiling fans are in India – roughly 88% of households in the country own ceiling fans, in addition to shops and offices – taking their energy efficiency into account becomes imperative. According to international non-profit CLASP, which works on energy efficiency in appliances, ceiling fans accounted for 40% of India's household electricity consumption in 2021, and this number is expected to remain significant at 32% in 2030. 
This can go down significantly with the adoption of energy efficient fans. But it's not something consumers are looking at. As per a 2020 survey by the Council of Energy, Earth and Water (CEEW), only 3% of the total households who own ceiling fans owned energy efficient variants. Sanjay Jain, who owns an electrical shop in Mumbai's Borivali, said that budget, comfort and aesthetics were the focus of customers looking to buy fans. 
What Counts As An Energy Efficient Fan? 
The Bureau of Energy Efficiency (BEE), under its Standards and Labelling Programme, issues star ratings to ceiling fans, the most energy efficient five stars and the least efficient one star. BEE started this programme on a voluntary basis for fans in 2010, which means manufacturers could still sell unrated fans in the market. 
It announced in May 2022 that star rating for ceiling fans would become mandatory starting January 1, 2023. This meant that no fan entering the market can now be unlabelled. In 2020 BEE also revised the labels, raising the standard for a five-star rating. What was then a five-star rated fan was deranked to a one-star rated fan. What this essentially means is that the lowest rated category of fans currently being sold in the market used to be a five-star rated fan before 2020. 
A five-star rated fan in the market today must have a service value of over 6.0 and consume between 35 to 22 watts of electricity. Fans in this segment use a different technology called a brushless direct current motor (BLDC), as opposed to the induction motor used in one to four star rated fans. With the new standards of BEE, only BLDC fans currently fit the five-star rating category.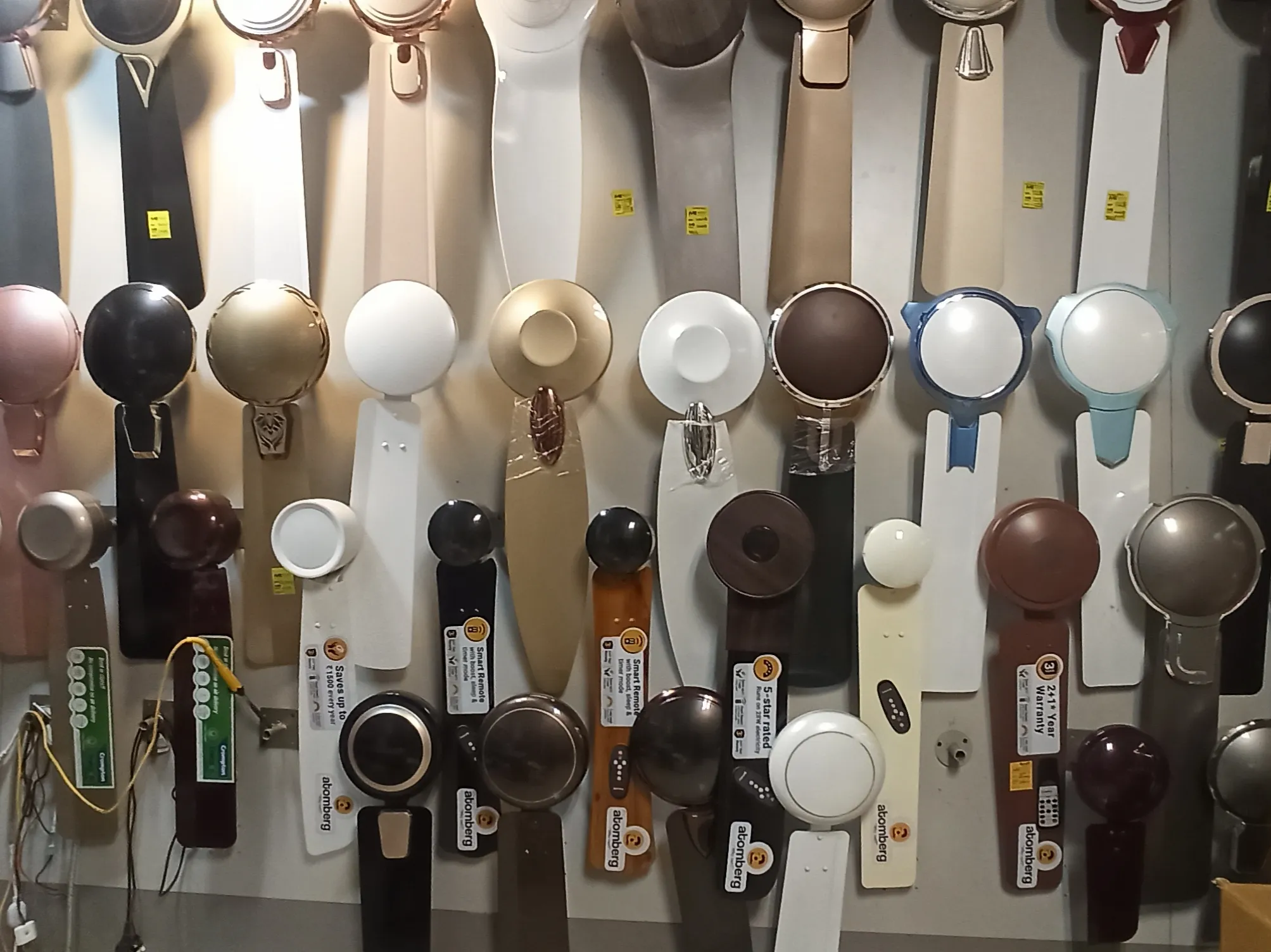 A Critical Barrier 
Even though all mainstream fan manufacturers have welcomed the new mandate and rolled out product lines of BLDC variants, their penetration is still low in the market. In India, the ceiling fan segment can be divided into two parts, Ravindra Singh Negi, ex-chairman of the Indian Fan Manufacturers Association (IFMA) and COO of Bajaj Electricals, told The Core. There is the 70% segment with variants priced below Rs 2,500 and 30% for the above Rs 2,500 variants. Within this the share of premium BLDC fans is about 15%, he pointed out. "The premium segment is exhibiting faster growth in the ceiling fan category," he added.
A survey of all the fans in the BEE database by Prayas (Energy) earlier this year revealed that 64% models in the market were one-star, while only 25% were five-star. Prayas (Energy) also did a survey of 25 shops in six cities selling ceiling fans and found that many shopkeepers still had unsold inventory of unlabelled fans from last year which were being sold. "I have about 20% unsold unlabelled fans in my shop, and people are still buying them," Jain told The Core. 
Higher prices are a critical barrier to more mass adoption of BLDC fans. "The incremental price that you pay upfront while buying an energy efficient or five-star fan, you recover almost in a year, or even less than a year based on electricity usage savings… But that kind of difference of let's say Rs 500-1,000 becomes a huge difference in consumers' minds," Chunekar said. 
On an average, the price of a BLDC fan is higher by more than half of a one-star rated fan, which costs around Rs 1,000. BLDC fans may start at Rs 2,500 but go up to Rs 3,500 and even higher in some cases. 
A More Sophisticated Technology
The technology that makes a BLDC fan up to 60% more energy efficient also drives up its cost of manufacturing. The technology used in it is completely different from the induction motor used in other fans. "The fan industry is witnessing the addition of electronics in a previously pure electrical appliance," Negi said. 
Mayur Sundararajan, the business head of Superfan – which is a part of Coimbatore-based motor control drives manufacturer Versa Drives, and introduced and has been manufacturing India's first line of BLDC fans since 2012 under the brand name of Superfan – explained how the technology needed for BLDC motors is a bit more sophisticated than the older technology. "Now, there is a printed circuit board that enters, you have to handle it in a particular way. And the printed circuit board has several components that have to come from a different industry that the fan industry never approached before…" he said. 
The supply chain and expectations required to maintain a manufacturing line has changed now. Manufacturing units now need an electronics/hardware engineer or a firmware engineer to manufacture these energy efficient fans. 
The cost also goes up because these fans come with the options of a remote-controlled system.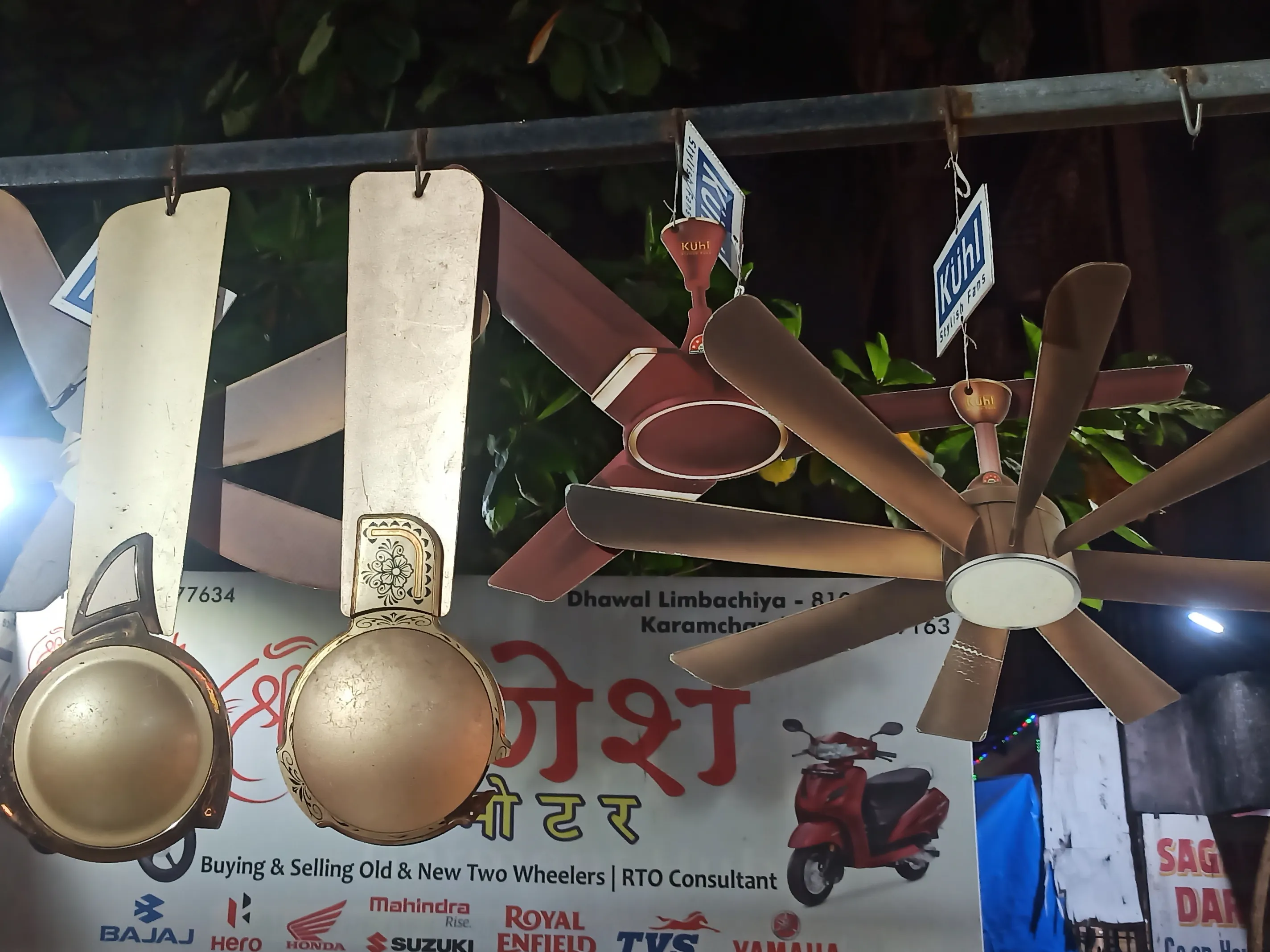 Other Barriers To Adoption
While price is a key barrier, even within the consumer segment that can afford an energy efficient BLDC, the priorities are different. 
"At a price point of Rs 2,500 and above… the consumer looks at a combination of things [and] evaluates performance, aesthetics, power consumption and features," Negi said. The consumer isn't just evaluating a fan on power consumption or a BLDC as a technology but also on its aesthetics, its airflow, performance and features, Negi explained. 
So while the share of BLDC fans in the premium segment is certainly growing, it is still half of the premium segment. "The rest have some other features that the consumer is picking up," he added. 
Yet another issue is that despite having been around for a while, BLDC technology in the consumer fan category is still being tested in the mainstream industry. "All the technicians in the field are more used to the induction motors. Therefore, in fact, one of the barriers is also what electricians recommend," Chunekar pointed out, adding that many people turn to their electricians for fan replacement recommendations. 
"Training electricians, making sure that they are comfortable with the BLDC technology, confident about it, and they are also comfortable with servicing it [is needed]," he said. 
Future Focus 
In a bid to bolster the market towards energy efficient fans, the Energy Efficiency Services Limited (EESL), a joint venture of PSUs under the Ministry of Power, announced that it would be deploying 1 crore energy efficient fans (3-star and 5-star BLDC fans), in phases across the country, starting September this year. This is a significant number, almost 20-25% of the estimated 4 to 5 crore fans sold annually in the country.
While this is touted to bring down the price and drive some adoption, industry experts do not see it as a long-term solution. "Even at the level of aggregation that EESL is doing, it'll be difficult to bring down the price to Rs 1,500 -- there would still be a price differential," said Chunekar. "...because the price has gone down from let's say Rs 3,000 to Rs 2,000, [but] as long as there is that additional price differential, people may still go for normal fans," he added. 
"I don't think in the short run it's going to bring the cost down," Negi said. "I am sure EESL is also focussed on delivering quality and serviceability to end customers apart from energy efficient fans," he added.
Sundararajan added that the price need not come down since the industry is transitioning to a whole new technology. "If you look at televisions, [they] are no longer what they cost 10 years ago before LCDs…you can see it in every appliance," he said. "
Rather than focusing on bringing down the price of a BLDC fan to cater to the larger 70% segment which is in the under Rs 2,500 category, the focus is on improving the technology and features to better cater to the existing consumer base. "Quality and serviceability will be the two parameters which will define the adoption and sustainability of this technology," Negi emphasised. 
The industry is also looking at ways to get the induction motor technology in a five-star rated fan, Negi said. There are other technologies too that can deliver five-star performance– there's the switched reluctance motor (SRM) and versions of the performance magnet synchronous motor (PMSM) which could be explored, Sundarajan pointed out.