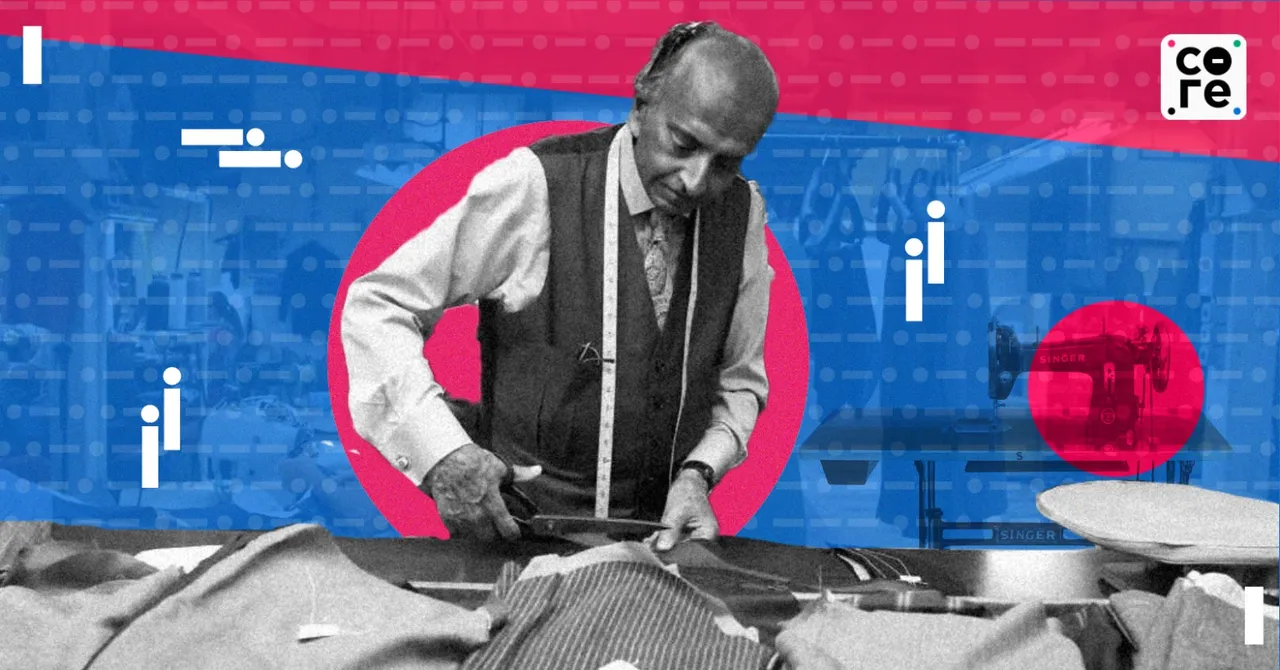 The Government of India has been publishing the Employees Provident Fund Organisation (EPFO) data since 2017. EPFO's latest provisional payroll data released on August 20 highlights that 4.86 crore net new subscribers have been added to the Employee Provident Fund (EPF) over the last three years. This data is released monthly by the EPFO. 
The data comprises employees receiving their first paycheck and those rejoining the EPFO subscription, indicative of formalised payrolls. After adjusting re-joined and re-subscribed members and formalisation, the increase in net payroll is around 2.27 crore and 47% were first jobs between the financial years 2020 to 2023. This development is encouraging, but interpreting it entirely to new job creation can be misleading.
To understand it clearly, we need to comprehend the differences between different types of available official data sources on employment and unemployment in India. There are three types of official data sources: administrative data, survey data and census data. The EPFO data is purely administrative data that has its own shortcomings. It is provisional since data generation is a continuous exercise and previous data gets updated every month.
Limitations Of Using EPFO Data
A major limitation of the EPFO data to represent job creation is that the new entries do not necessarily represent new jobs. For example, according to the statutory requirements, when an organisation has 20 or more employees it comes under EPFO's ambit. For instance, if a firm has 15 employees, there is no requirement to contribute to EPFO for their employees. But if this firm hires five more employees, it must begin contributing to the EPFO for all its employees. This gives a false picture that 20 new jobs were created instead of just five. 
Additionally, the data need not represent new jobs as only five jobs are new with the other 15 having merely gotten registered within the system. Consequently, there is always a possibility of overestimating jobs when these enterprises cross the threshold limit to register with the EPFO, making the data an indicator of greater formalisation of mostly preexisting jobs than of the generation of new ones.
While all EPFO subscribers have provident fund (PF) accounts, it does not imply that all account holders are presently employed, making it unfair to conclude that employees getting registered to EPFO are gross additions to the country's employment scenario. 
According to the EPFO's annual reports, the increase in number of regular contributors whose PF contributions are made on a regular basis throughout the year is far below than the overall increase in enrolment rate. From 2017 - 2022, while the number of regular contributors increased by only 10.22 lakhs, the overall enrolment in the EPFO increased by 6.66 crores. 
Ideally, the number of people enrolled in the EPFO should be more than the regular contributors due to duplication issues and old membership data, but a closer look indicates that the gap between the EPFO enrolments and regular contributors has widened overtime. It indicates that the majority of enrolments are associated with temporary, subcontracted or casual variety of jobs where the PF contributions are erratic. Besides, EPFO only covers a limited set of formal sector jobs apart from informal workers and informal sector jobs with less than 20 workers. 
But recently released data from the Periodic Labour Force Survey show nearly 75% of workers are engaged in enterprises having less than 10 workers with every 9 out of 10 workers being employed in India's informal sector 2021-22, who are outside the purview of payroll data.
Data lndicative Of Formalisation, Not Creation
To further show that EPFO enrolments indicate job formalisation and not creation, the Supreme Court of India in January 2020 ruled that all contractual employees who drew wages directly or indirectly from any establishment were entitled to get PF benefits. It is mandatory for employers of such contractual employees employed directly or through a contractor (or both) to register. Moreover, contract details need to be furnished by the employers to the EPFO to establish compliance status of all contractual employees, leading to an increase in enrolment of contractual workers in the EPFO over these years. 
The quality of formal sector jobs is another important area of concern as industry-wise payroll data for August 2023 indicates that two industries - 'expert services' (like manpower agencies) and 'trading-commercial establishments' - constitute more than half of the employment. Both have a large proportion of contractual workers with a significant low salary. Age group-wise payroll data even indicates that a higher proportion of younger population (upto 25 years age) are engaged as contractual workers in these two industries compared to older age groups.
Digital ease has also contributed towards the recent increase in net enrolment. Registration is now online, free of cost and hassle-free and with no requirement to visit EPFO offices. In 2016, the government also launched a special consolidation drive called 'One Employee-One EPF Account' to encourage EPF members to access enhanced IT enabled services through Aadhar-linked Universal Account Numbers (UAN). This initiative has resulted in EPF members having just one EPF account with Aadhar-seeded UAN consolidating multiple past service accounts across various spells of employment during their working lives. 
The EPFO has also introduced number portability to avoid any duplication in the EPF accounts. Consequently, even if one's employer changes, the enrolment number remains the same. As a result, around seven lakh net members left but rejoined again by changing their jobs (within the establishments covered by the EPFO), choosing to transfer their funds from their previous PF account to the current one.
Together, the reorganisation of existing beneficiaries and inclusion of contractual workers create a spurt in enrolment generation, needing a more nuanced interpretation and holistic understanding of the dynamics of the Indian labour market. 
Though EPFO data is a vital data source,  it alone is insufficient to capture job creation statistics. So, an increase in net enrolment figure of the EPFO alone does not convey much without looking into it in detail and comparing it with other similar official data source like Directorate General of Employment and Training.
Shiney Chakraborty is a senior research officer at the Centre for Budget and Governance Accountability in New Delhi.