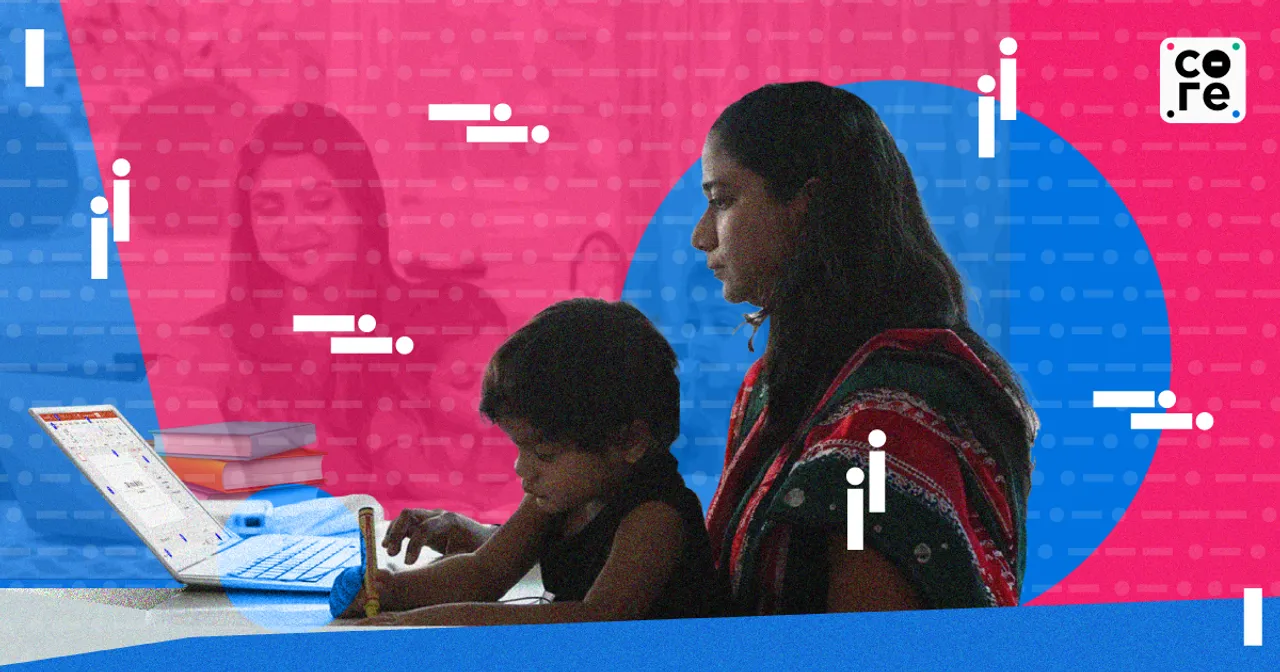 Social media was abuzz last week over a statement by Infosys founder NR Narayana Murthy. He said that if India has to realise its economic potential, then the younger generation might have to volunteer to work a 70-hour week. Several business leaders weighed in on the debate. But in the largely-male-opinion medley, what got drowned are the women professionals who, some have pointed out, already have a close to 70-hour work week. 
"Between offices and homes, many Indian women have been working many more than seventy hour weeks to build India (through our work) and the next generation of Indians (our children).  For years and decades.  With a smile, and without a demand for overtime. Funnily, no one has debated about us on Twitter," Radhika Gupta, MD and CEO Edelweiss Mutual Fund, wrote on social networking site X (previously Twitter).
Gupta is one of the few women leaders who have highlighted how the possibility of a 70-hour work week would add additional pressure on the women in India's corporate workforce. While such a work schedule would generally add to the stress levels of all employees, it is important to note women generally put in more hours on account of house work that go unnoticed as they are in the form of unpaid labour. If something like this gets mandated, it would likely impact women professionals in a corporate structure. 
Women in the corporate sector are already struggling for gender and pay parity as well as with representation in leadership roles. Experts believe that such a mandate, if institutionalised, would result in women's labour force participation taking a beating. 
Does such a narrative mean taking two steps backwards after taking one step forward on issues related to women's representation in boardrooms? 
Women's Representation
The Time Use Survey conducted by the government in 2019  found that only 20.6% women in the age bracket 15-59 were engaged in paid work as compared to 70% men in the same age bracket.
Now, if we are to closely look at women's presence in corporate spaces, it would reflect how women are always having to balance work and home. Sometimes, the demands on the home front also results in women leaving the workforce, and results in abysmal representation in leadership positions. 
As per World Bank data, India's female labour force participation rate (FLPR) fell to 20.8% in 2019 from 30.27% in 1990. Mindset constructs still make ambitious women less desirable as partners, which is also a reason why women struggle to break glass ceilings. 
"The secondary income hypothesis looks at women's income as a supplementary income rather than the primary income because women are not accorded the status of primary bread earner. Ambition is also a sociological function, which makes women less desirable in a 'marriage market'. There have been studies that have proven that. This automatically leads to women generally toning down their ambition," said Mitali Nikore, founder of Nikore Associates, a policy design and economics think tank.
The withdrawal of work-from-home post pandemic has already had a significant negative impact on women employees. In early June, several women employees at Tata Consultancy Services (TCS) reportedly submitted their resignations because TCS ended its work-from-home policy. Organisations resumed working from the office after Covid-19's health risk abated. A study published in the Journal of International Women's Studies has found that the pay gap between men and women has widened too, from 59% in 1993 to 72% in 2018. And then, there is also unpaid labour.
Unpaid Labour Unrecognised
Unpaid labour is another factor that influences women's participation in the corporate labour force. A study titled Leveraging Care Economy Investments to Unlock Economic Development and Foster Women's Economic Empowerment in G20 Economies has found that across the world, on an average, women and girls deliver 70% of paid and unpaid care hours and 75% of unpaid care work (UCW). According to the study, women spend thrice the time on UCW compared to men globally. 
"While Indian women spend about 8X (times) more time on care work than men, women in Canada spend about 1.5X (times) more. This gendered division of responsibilities manifests in market failures in labour markets, hinders women's access to education, and prevents women from joining and remaining in the workforce," the study has found.
This manifests adequately in the uninspiring representation of women in boardroom roles in India. The Time Use data reflects the gender gap has wider variation when it comes to unpaid work. Only 49% of all men surveyed between the ages 15-59 did in UCW compared to 94% of women. The COVID-19 pandemic only exacerbated the cost, risks, and gender inequities in UCW, with women performing an additional 512 billion hours of UCW in 2020.
According to Nikore, men spending more time on learning and improving life skills would mean that there would not be any need for anyone to take care of another person, thus also freeing up time available to women to focus on their careers. 
"Women are already doing more than 70 hours. On an average they do 6 hours of unpaid work in a day, which is close to 40-48 hours a week. For women in the labour force, unpaid labour is about 4.5-5 hours a day while for women out of the labour force it is up to 7 hours a day. Even if you are working, you are doing close to 5 hours a day of unpaid work and that would be 35 hours a week roughly. If we add the 40 hours of the full-time job, it is about 75 hours a week. If this becomes a labour code, women will not have the time," Nikore said. 
Productivity And Work Hours
If corporate India has to normalise a 70-hour work week, it is feared that women's representation might take a further beating. Human resource experts believe that a 70-hour workweek is likely to impact both women and men alike who are either caretakers, new parents, or have additional responsibilities and interests beyond work. Working for 70 hours a week would require an employee to log in 11-12 hours a day for 6 consecutive days and might lead to severe loss in productivity and happiness at work.
"As women are more likely to manage major household tasks along with work, the gender representation targets of India Inc might get further skewed. Companies that are looking to adopt this working model must therefore consider offering better incentives to women employees like hybrid working options, flexible working hours, over-time bonuses, on-site crèche facilities, and travel facilities," said Viswanath PS, managing director and chief executive officer at Randstad India, a division of the Dutch multinational human resource consulting firm. 
Vishwanath said that the only rationale for such a work schedule is to meet temporary needs of a company. If corporate India is able to provide facilities like creche services and over-time bonuses, among others, to their employees it would not only help in retaining talent during similar business emergencies but also align the workforce with the companies' situational needs. But he emphasises that it is important to not normalise this during business-as-usual days.
It's important to understand how much time India spends on work and work-related activities. The Time Use Survey shows that a person in the age bracket of 15-29 spends more than 7.2 hours a day in work and related activities in rural India and 8.5 hours a day in urban areas. If we stick to the five-day work week, then it means that on an average, people have to spend 14 hours a day on work. It is also important to note that the majority of India's jobs are informal in nature. About 89% of the workforce is engaged in informal employment. Several researchers have debunked the idea that more work hours translate to more productivity.
"The international norm is 48-hour work week and we have signed covenants agreeing to it. We already don't stick to that. Male workers will also be impacted (by a 70-hour week). Women even more because they are already bearing the burden of unpaid home labour. We also should remember travel time, in the context of collapsing cities and public transportation systems. It could reduce demand for labour dramatically and that could also result in finishing off the workforce at a much faster rate, both physically and mentally," said Ritu Dewan, vice-president of the Indian Society of Labour Economics.