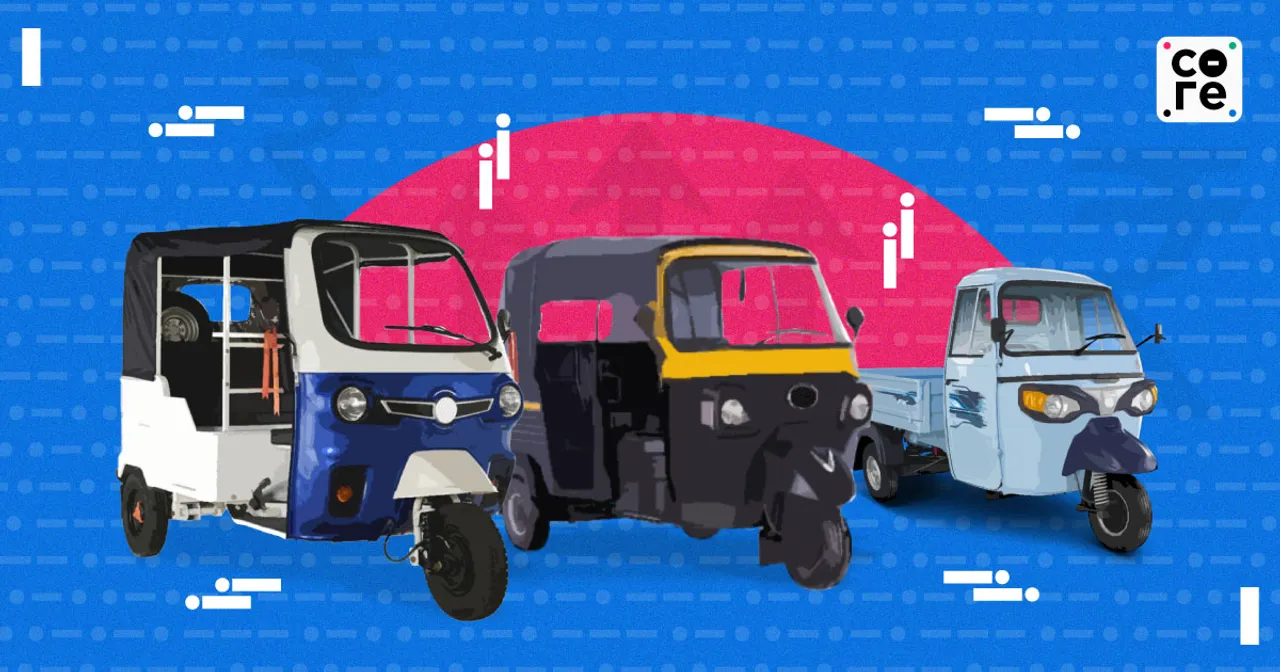 Three-wheeler vehicle sales have been steadily increasing this year, because of a variety of factors. Among them are a lack of public transportation in certain parts of the country, the issuance of more auto rickshaw permits by states, and people migrating to urban areas and taking up auto rickshaw driving as a form of employment. 
In August, the segment recorded 99,907 registrations, marking a historic 66% increase from August 2022 and a 6% month-over-month growth, according to data released by the Federation of Automobile Dealers Association (FADA). In July, the segment sold a record 94,148 units, registering a year-on-year growth of 74%. It also registered a month-on-month growth of 9%, an exception, as other segments including two-wheelers and passenger vehicles saw a 5% decline in retail sales in July as compared to the previous month. 
One of the primary reasons is that the segment has totally transitioned from internal combustion engine (ICE) vehicles to electric vehicle (EV) sales, said Manish Raj Singhania, FADA President. "The advantage here is that for ICE you would've required a permit, with the advent of electric vehicles the permit system is gone," he told The Core. 
"When you look at L5 three-wheelers, the reason [we've] seen a growth in the last few months compared to last year is because there has been [some] loosening of permits in states," Rajesh Menon, director general, SIAM, told The Core. State permits for three-wheelers are highly regulated, he said, adding that during the pandemic and post-pandemic, limited permits were issued. 
In the Level 5 or L5 category (which includes three-wheelers with a maximum speed exceeding 25 km per hour, and does not include electric auto rickshaws and electric carts), the three-wheeler segment reported a year-on-year growth of 78.9% in July, selling 56,034 units, according to data by the Society of Indian Automobile Manufacturers (SIAM). This was the second highest in the month of July, after the peak of 2018-19, SIAM said in an official release. 
And it's not just August. Three-wheeler sales have reported high growth compared to 2022. In March, the segment grew 69% year-on-year. It grew 57% in April, 79% in May and 79% in June, according to FADA data. The sales in March this year also surpassed the previous record high sales of March 2020.  
Post-Covid Public Transport
"Customers were also looking at different types of transportation, not public transport," Menon said. "Now [we're] seeing passengers coming back to shared mobility though auto rickshaws, and in addition to this we are also seeing permits being issued by states." 
In semi-urban and rural areas, the lack of robust public transport systems is leading to a rise in three-wheelers. "After Covid, a lot of public buses [in rural or semi-urban areas] literally shut down, and until now, the complete public transport system is not up and running, so that gave a boost to this segment with e-rickshaws contributing heavily," Singhania said. 
It is also growing as a mode of employment, Singhania pointed out. After the pandemic, a lot of people who had gone back home, preferred to stay in their hometowns, "so three-wheeler has been an ideal mode of employment," he said. Tractors have also seen a continuous growth after Covid, and are being used as transportation and not just for agriculture, he said.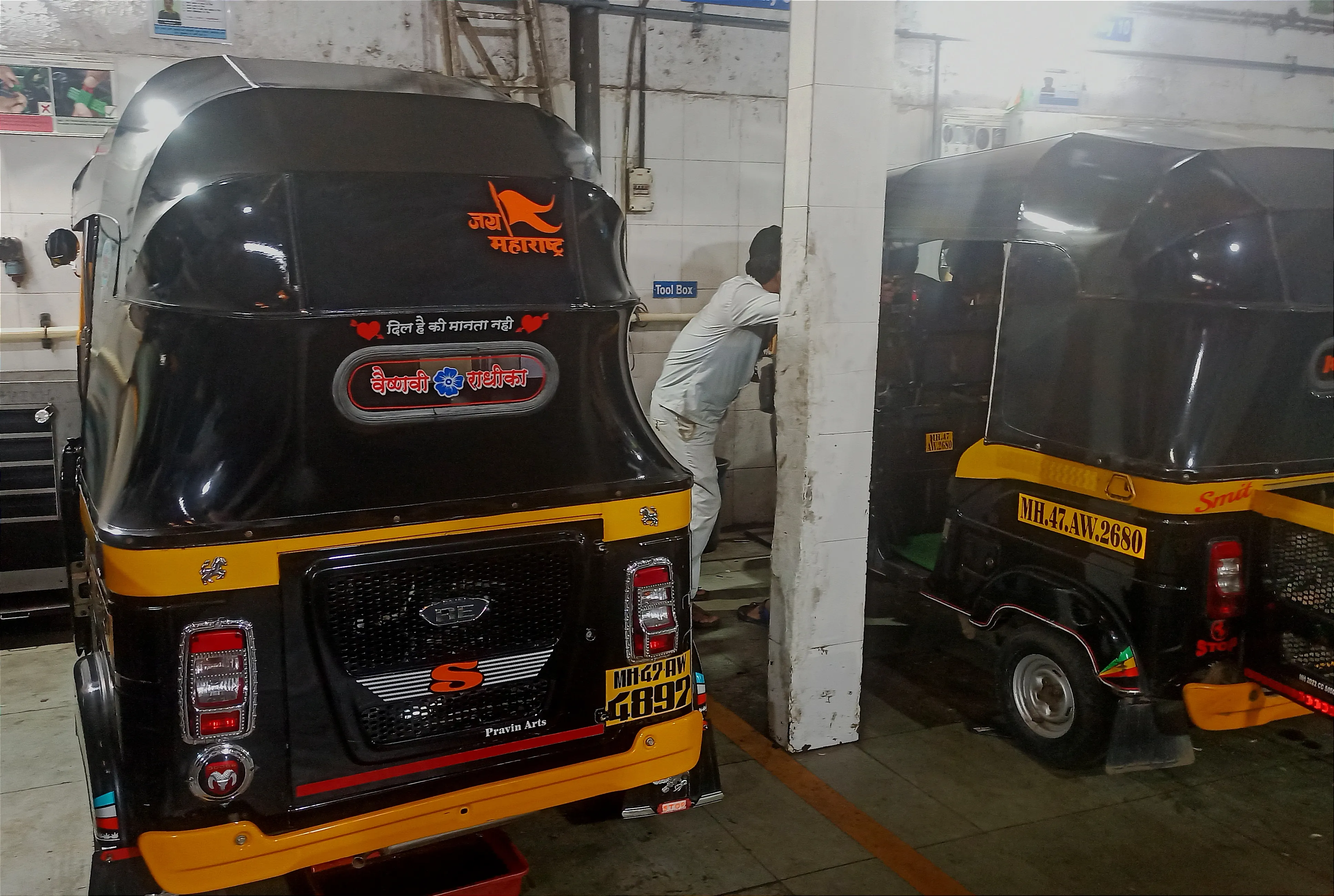 Conversely, people migrating back to cities post-pandemic could be another reason for the growth, said Surendra Yadav, who manages a branch of a Bajaj three-wheeler showroom in Mumbai's Kandivali. "People coming to the city from rural areas are increasingly buying rickshaws as a form of employment," he told The Core. 
Strong Interest in EVs
"The contribution of EVs in three-wheelers is almost 60-70%, and it is ever increasing on a month-on-month basis," said Singhania. While consumers opted for EVs initially due to subsidies like state schemes and the central government's FAME-II scheme, they are now realising that the cost advantages of an EV three-wheeler are much better compared to an ICE vehicle, "so it was a natural and faster adoption by the market itself," said Singhania.
"We are seeing a lot of interest in electric three-wheelers among customers," an auto rickshaw dealer in Mumbai's Mira Road said. "People are now aware of three-wheelers and are asking more and more about it… the problem currently is mainly charging," Yadav added. 
Commercial Three-wheelers Leading Growth
While both, passenger vehicles (autorickshaws) and commercial or cargo vehicles are seeing a rise in sales, currently, cargo vehicles have seen a higher growth in the L5 category, Menon pointed out. "But the passenger side has also started picking up now so that is adding to the numbers," he added.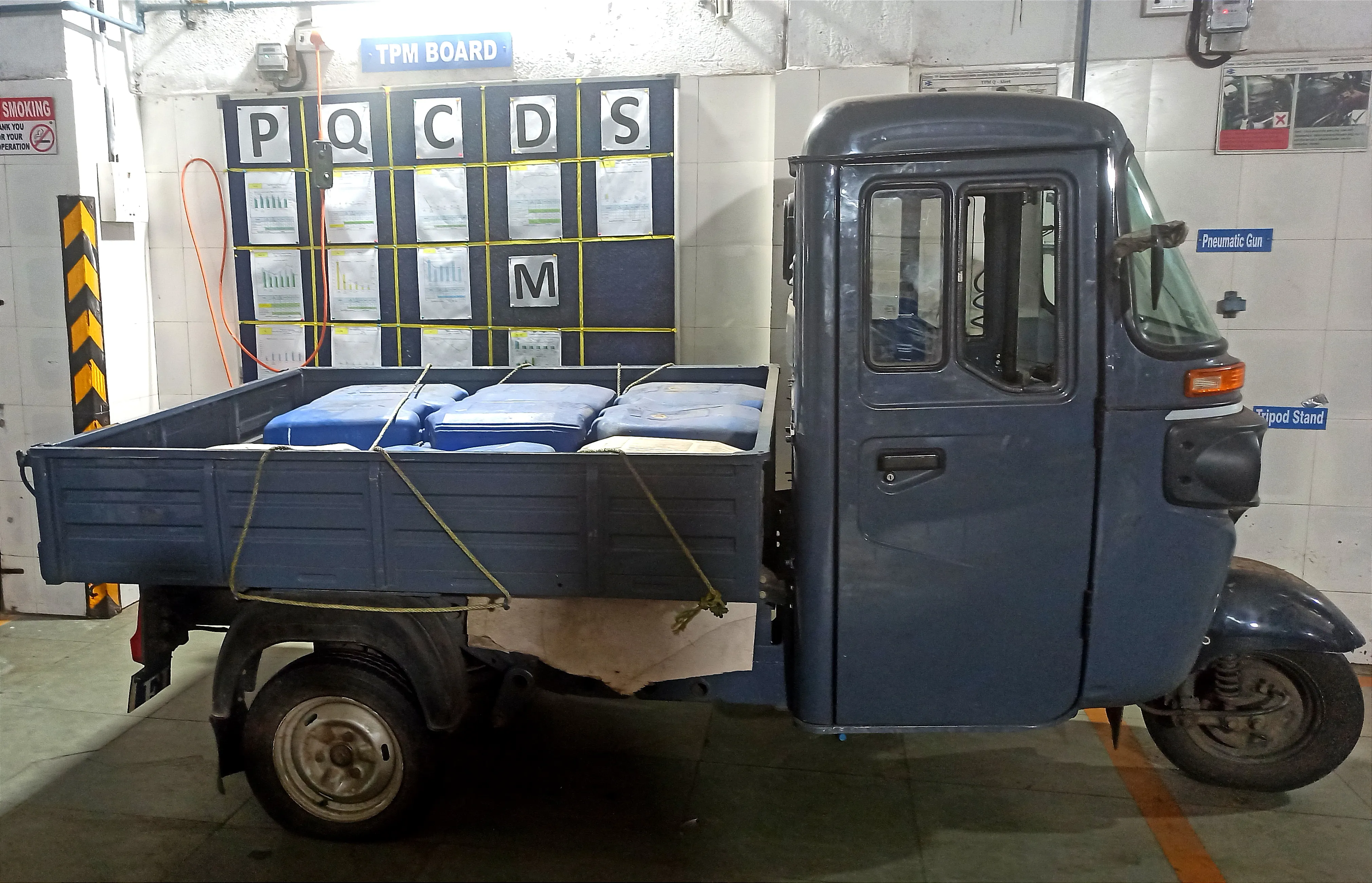 Yadav pointed out that cargo vehicles for e-commerce deliveries are adding to the growth in demand. "We are seeing a lot of demand for commercial three-wheelers for apps like Portal (an online packers and movers service)," he said. 
The rise of e-commerce home deliveries after the pandemic and the hub and spoke model — where goods are stocked at a central hub and deliveries are made through various distribution centres or "spokes" – also contributed to the increase of three-wheeler cargo vehicle sales, especially in urban areas, said Singhania.
Festival Season To Continue Upward Trend
While sales have surpassed pre-covid numbers driven by EV demand, sales in the L5 category and for ICE are not near pre-pandemic numbers yet. Yadav highlighted that their showroom sold about 250 units in August. Whereas pre-Covid, they would sell 800-1000 units on average. 
However, with the increasing interest and penetration of EVs, rising demand in commercial and passenger vehicles, and the festival season coming in, the upward trend is expected to continue. 
"Navratri and Ganesh festivals prompt a lot of three-wheeler buying so definitely on a year-on-year basis we'll see a good growth in the three-wheeler market," said Singhania. 
"That is the hope and belief – that this growth which has picked up in the last few months, will continue for the next few quarters," said Menon.