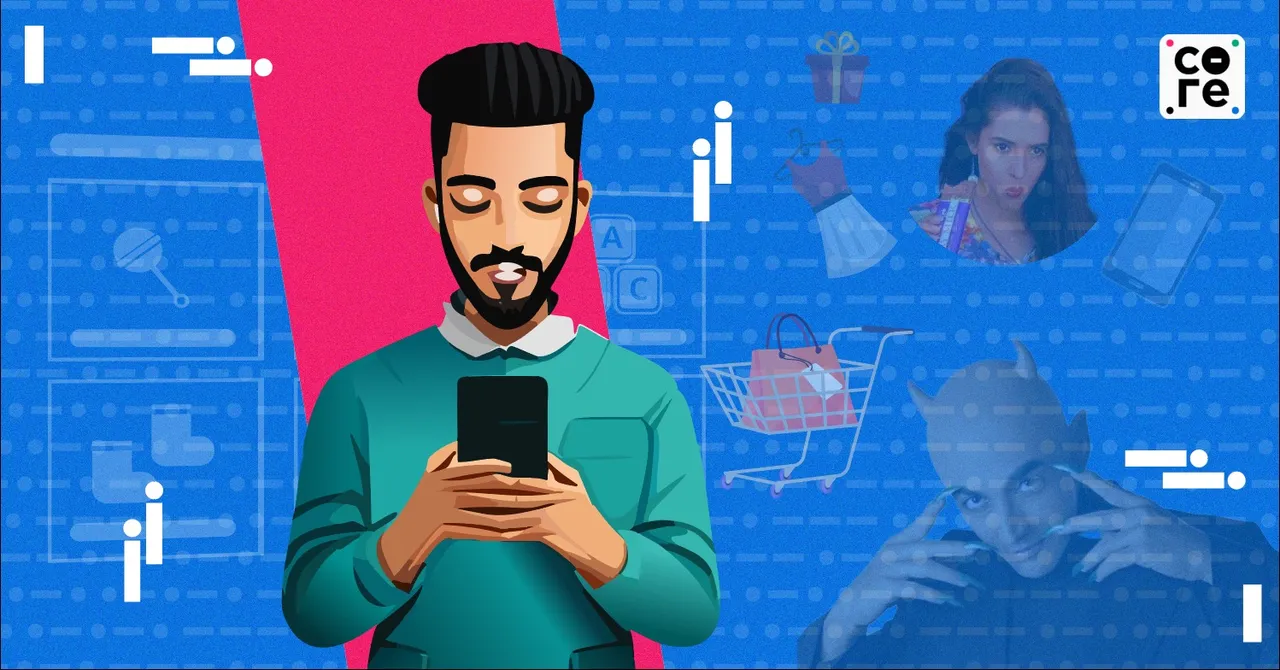 No discussion on advertisements can be complete without remembering the iconic Mondelez-owned Cadbury ad with the song 'kya swad hain, zindagi main.' The 1993 advertisement would be known to everyone from that generation. Forget 30 years, but is there any ad today that you can recall even barely an hour after watching it? Despite a huge ongoing event like the ICC World Cup 2023, ad making seems to have lost its sheen. 
"You need to know the social reality of the times and the audiences you are selling to. The social reality of the times, if captured correctly, will produce memorable ads. Not that those times didn't have completely forgettable ads. Those were the ones that failed to capture the changing nature of aspirations at that time," veteran ad maker Prahlad Kakkar told The Core. 
Kakkar is correct. The generation and its dreams have changed drastically in the last 30 years and so have the aspirational products and values of the 1990s and early 2000s. And it seems like ad making is struggling to catch up. 
Earlier Times
Prime advertising properties like the Cricket World Cup, which happens once in four years, used to be an opportunity for brands to up their marketing game. The 1996 Cricket World Cup saw cola giants Coca-Cola and Pepsi waging war to claim dominance as the cola of choice in a market that had been set free with the reforms of 1991. Coke had purchased the rights to become the official sponsor of the tournament for Rs 10 crore. It was leading in the race to capture both the stadium as well as the television audience. But in came Pepsi's cheeky ad with the theme 'nothing official about it.' The campaign became a huge success as it turned Pepsi's disadvantage of losing the official sponsorship battle to Coke on its head. The campaign catapulted Pepsi as the favoured drink of the youth of the time. 
"Pepsi was around in India then for a while and Coke had just come in and everyone was expecting it to comfortably become the official sponsor of the tournament. But then they did not and they were completely lost. And then Anuja Chauhan came up with the line 'nothing official about it.' The person who was then the marketing manager turned around and said let's take the risk and do it. That campaign wiped out whatever presence Coke had within the World Cup. The campaign was quite something at that time," Kakkar said. 
In India, the 1980s, 1990s, and early 2000s gifted audiences with some memorable ads that are fondly recalled even today. Post liberalisation of the Indian economy, foreign companies began investing in India. This created a new generation of aspirational consumers and ad makers successfully tapped into this opportunity. Another great ad of the 90s was the Onida Devil ad that helped a television brand establish itself as a credible option to a new generation of buyers who saw owning television as a sign of affluence.
Advent Of Digital
The internet now drives engagement with India's new-generation audience. While ads were earlier aired predominantly on radio and television and printed in newspapers and magazines, advertisers now have to experiment with more formats with the advent of social media platforms like the Meta-owned Instagram and Facebook, YouTube, X (previously Twitter), and LinkedIn, among others. The last 5-10 years have also seen cable television being replaced by over-the-top (OTT) platforms like Disney Hotstar, Netflix, and Amazon Prime, among others.  People now consume content, be it feature films, series, or documentaries, on these platforms. 
Kakkar said, "The younger generation now is always on social media. They do not watch television. They can download whatever they want and watch it whenever they want. Or watch it on Netflix, Prime and all of those platforms. They are always on their phones. The point is, at some stage you will have to address this medium."
Newer mediums also mean an increase in the amount of content, advertisements included, being produced. While ad makers are creating ads for these new platforms, most of it is happening without understanding the audience they are catering to.
"Admaking may have understood the language in which the new target audience talks, but they have no ideas to convey in that language," Kakkar added. 
This disconnect with the audience is reflected, thus, in the lack of recall value of the ads made today.
Digital Hegemony
A report published by Redseer Strategy Consultants in December 2022 found that by 2028, digital ad spending in India is expected to touch $21 billion. The report observed that the surge in digital ad spend would be driven by increased mobile and internet usage. The rise of user-generated content (UGC) is expected to encourage individual creators and influencers to build their digital identities. 
A look at the revenue that tech companies are making through advertisements shows that OTT and e-commerce platforms also offer a world of opportunities for brands. Google, Facebook, Hotstar, Amazon, Myntra, and Flipkart together earned over Rs 49,400 crore in FY2022 as advertising revenue from Indian marketers. This was a 75% jump over FY21 and indicates that there is a significant skew toward digital advertising in the media mix of companies. This also gets reflected in the quality of ads that other mediums like radio or magazines see now because the rules of the digital medium are generally blindly applied to other mediums as well. 
"The digital way of looking at advertisements is redefining how physical advertisement is done. The mistake advertisers are making is that in physical advertisements they are using digital tones, decibel, and time. Every medium should be respected as a medium and creators have to adhere to the tone and tenor of that medium. Advertisers are getting lazy. They think of one brand proposition statement and that gets flapped on to every medium. This should not happen. You have to respect every medium for what it is," Harish Bijoor, business and brand strategy specialist told The Core.
Slowing Consumption Cycle
Events like the World Cup always act as a catalyst for brands, be it for comebacks or a change in fortune. Post pandemic, consumption has not been as high as one would have wanted it to be. A general slowdown in growth began even before the pandemic which resulted in subdued consumption. This also leads to overcrowding of brands during events like the World Cup, as nobody wants to miss out on the opportunity to sell when consumption has not been particularly heartening. And the overcrowding also gives brands less time to tell their stories. 
"The composition of brands that used to advertise during the tournament has changed. But some haven't. Like there will always be one soft drink maker, a footwear company, and then a health drink. Those things remain. What has happened is a huge clutter of brands on a single property, called the World Cup," Bijoor said. 
He explained that several brands therefore choose not to be a part of the chaos as the creative strategy of brands gets congealed into a lesser number of seconds. As people also have a narrow bandwidth for which they appreciate advertisements, creativity gets confined to a narrow boundary of time.
Audience Disconnect
Though a cursory look at data confirms that digital channels are where brands are putting in the money, it doesn't help understand the kind of ads that are being made on these platforms. Experts say that ad makers have not been able to understand their target audience, which reflects in the lack of recall value for today's advertisements. 
According to Kakkar, advertisers and brands do not understand the generation to which they are selling their products. "Admaking may have understood the language in which the new target audience talks, but they have no ideas to convey in that language. The language is not an idea. You can only engage with an audience with storytelling. Advertising is all about dreams. It's about what you want to be tomorrow. And the dream is a story."
Bijoor also agrees that except for certain consumer brands, most brands do not understand their target audience. "Some brands from very savvy consumer companies understand how this generation's aspirations and dreams have changed. They have an idea of the pulse of its prime target audience, say brands like HUL (Hindustan Unilever) or Procter and Gamble. But by and large, there is a new generation of consumers that we just do not understand. This generation doesn't want to own a car at all. It questions ownership altogether. So advertisers have to be in sync with them."
The socio-economic reality of today is very different from that of the 1990s or early 2000s. While earlier, owning real estate or cars were markers of upward mobility, this generation is increasingly rejecting ownership of every kind. Their idea of life and achievements are different. And brands have failed to capture this changing reality while writing stories. 
Since brands are unaware of the new dreams and aspirations, while they may well speak the language that the new generation does, they are struggling to understand the dreams of its customers. The decreasing attention span in the form of reels and stories on social media platforms is also posing a challenge. 
"Recall value has definitely been impacted because the bandwidth of the human being watching the ad is reducing day by day. We are now the goldfish generation. Making stunning creatives for this goldfish generation in 6-7 seconds is a challenge," Bijoor says. 
For ad making to remain relevant for the times and have a recall value in the years to come, both brands and creators would have to put their ears to the ground.