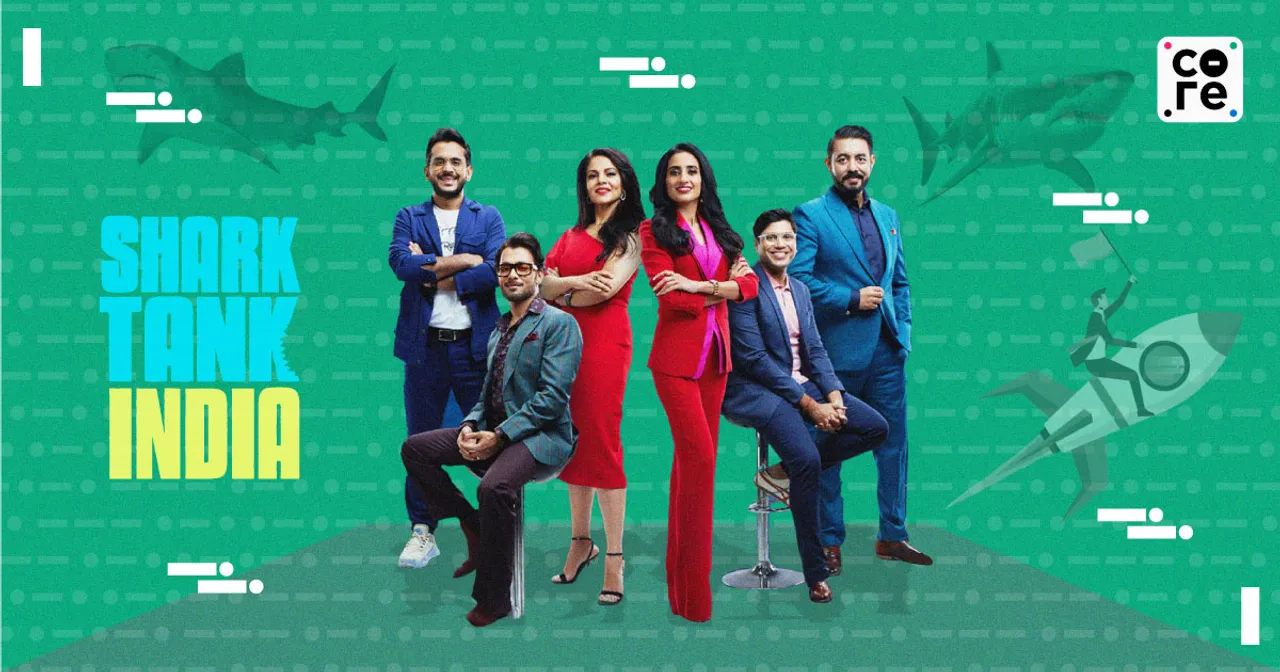 Akshay Shah, the founder and CEO of iWebTechno, recently alleged in a tweet that a contestant in India's Shark Tank, a venture capital funding competition, didn't get any response over email after the show even when the judges agreed to fund their start-up. Shah tweeted that some of the judges ghosted the participants, after promising funding. 
He did not name the contestant though.
In July this year, a report published by Private Circle Research said that seven of the so-called sharks (investors) completed only 28, or over 40%, of the 65 soft commitments they had agreed upon during the show. 
When Shark Tank India Season 1 premiered in December 2021, the show received a lot of attention. Netizens discussed it on social media and Instagram was buzzing with reels of clips from the show. The show also came at a time when not only was the government promoting entrepreneurship at all levels, but start ups had also mushroomed all over the country.  
In the reality television show, originally broadcast in America, entrepreneurs make business presentations to a panel of investors or "sharks" to get funding. 
However, in recent months, after the second season of the show, there have been allegations that participants were not given the investments  they were promised. 
A co-founder of a foodkart brand who participated in the Season 2, requesting anonymity, said, "Anupam Mittal agreed to invest but after the DD was complete and we discussed some of the changes in the holding agreement and signed it, we got a call from his office. He then told us that our business won't work and refused to invest. We refused some other investors who approached us after the show, as we were hoping to get a big investment from Anupam Mittal. But now as he backed out, we are not even getting any other investors." 
Anupam Mittal is a `shark' from Season 1 and 2. 
Mittal mentioned  in his LinkedIn post after the controversy broke out that  this was "just the nature of deal-making". "Sometimes deals don't go through because the founder changes their mind, the company fails legal, financial and/or tax diligence OR the founders do not meet the obligations agreed to while accepting a 'conditional deal'. For better or for worse, this is just the nature of deal-making."
Amid allegations of sharks not fulfilling their promise, The Core reached out to participants and investors to find out what happened after the show.  While some participants did not receive the money required, many said the show was a good platform for their business.
What Is The Deciding Factor For Receiving Funding? 
Due diligence (DD) is an investigation, audit, or review performed to confirm facts or details of a matter under consideration. In the financial world, due diligence requires an examination of financial records before entering into a proposed transaction with another party. So, when a deal has been finalised during the show, the finance team of the investor carries out the process under due diligence before completing the investment. 
Ranodeep Saha, co-founder of Rare Planet, an airport retail brand specialising in handicrafts, who participated in Shark Tank India Season 1, confirmed that they got the promised funding within two months, even before the episode was aired.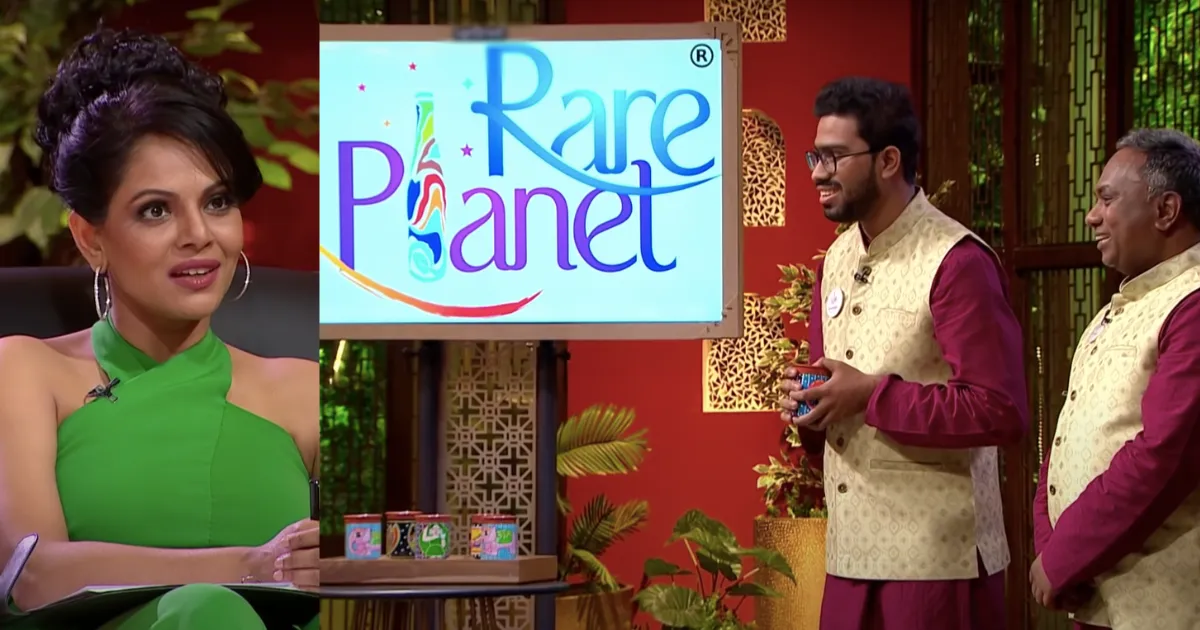 "During the show, the deal was made at Rs 65 lakh for 3% equity. However, the valuation of the business grew in the meantime and Namita Thappar (CEO of Emcure Pharmaceuticals) agreed at Rs 75 lakh for 1% equity. We pitched in September 2021 and the due diligence happened really fast as the required documents were all in place. Thus, by December 2021, we received the entire funding from Namita ma'am." 
Several participants The Core spoke to said that the due diligence process took time and there was a risk of rejection if all documents were not in place. Aishwarya Biswas, founder of Auli, a skincare brand also seconded the same thought and said, "Sometimes, the due diligence process takes a little longer as a lot of documentation and other formalities need to be completed. The investor does all the necessary background checks before investing. But, once everything is in place, the entire amount is given to the founder. I received the money from Namita ma'am within four months after the shoot." 
If the data provided by the participant is found to be different from what was pitched on the show, it could delay the payment process. "If the numbers and data don't match what has been pitched and what has been found during the DD process, then it is most likely that any investor will back out, and investors from Shark Tank India are no exception," said Saha. 
Vinay Kumar Singhal, Parveen Singhal and Shashank Vaishnav who pitched their one-of-a-kind OTT app Stage, which streams content in Indian dialects, also seconded the thoughts. ""We had more than one investor from Shark Tank India. So it takes some time to complete the due diligence process and the investors need to co-ordinate among themselves. All these formalities take some time and it is a very routine process," added Vinay. 
Shark Tank India 2 featured Namita Thapar, Aman Gupta, Peyush Bansal, Anupam Mittal, Vineeta Singh and Amit Jain and they offered a total investment of Rs 81.16 crore. Thapar, executive director of Emcure Pharmaceuticals, emerged as the biggest investor on Shark Tank India Season 2 as she invested a total of Rs 19.04 crore, followed by Gupta CEO of headphones brandBoAT and Bansal CEO of eyewear chain Lenskart as they invested Rs 17.84 crores and Rs 16.16 crores respectively. Both the seasons have secured investments totalling Rs 106 crore.
Off Camera Meets 
While the social media posts stirred controversy over funding from the sharks, many participants who didn't get the funding or refused to take the funding, said that there was a larger reason for that.  
One of the participants of Shark Tank India Season 1 said that their company chose to not take the money despite bagging a good deal. "After the deal is finalised, it takes a few months to get the money. And within those few months, our business grew manifold. So, after the show aired, we got immense responses. 
Thus, between the period of our pitching and when we are about to receive the funding, the business grew by five times. So, we decided to not take the funding as the valuation of our company had grown several times and the deal was decided at a much lower valuation. However, this was a mutual call between the company and the investor and we chose not to take the money," said the participant requesting anonymity.  
Several other participants from both seasons also shared similar stories. Many of the participants confirmed that the Sharks also had some off-camera meets with the participants and wanted to make investments in their businesses. 
"Despite claims of Shark Tank deals being scams, my firsthand experience contradicts this. As a participant who secured a deal and collaborated with Anupam and Vineeta for 6+ months, I affirm the show's authenticity. Beyond the edited segments lies a substantial 2-hour discussion before finalizing deals, coupled with meticulous paperwork and verification," said Himanshu Adlakha, Co-founder of Winston,  personal care electronics brand who particpiated in Season 2. 
However, some  brands that had their funding revoked due to the DD procedure are now struggling. When The Core contacted a few  such companies, they claimed that they did not consider other investors because they were hoping to acquire funds from the Sharks. However, because they did not receive funds, it has become difficult for them to get funding from other investors. 
Funding Or No Funding - Business Gets Exposure 
Most of the participants agree that whether they get the funding or not or chose not to take the funding, the platform gave them a big exposure and helped their business to grow. 
"We definitely went to Shark Tank in the expectation of receiving funding, but even though we didn't receive it, that didn't deter us; at least we got an opportunity to showcase our brand on national television, which helps to get positive exposure. In that sense, we have definitely succeeded, as our brand has shown massive growth in customers and social media reach since our appearance on Shark Tank India 2," said Dheeraj Bansal, co-founder of Recode Studios, and participant in Shark Tank India Season 2. 
Participants confirmed that beyond the edited segments that are aired on TV,  there is a substantial two-hour discussion before finalising deals, coupled with meticulous paperwork and verification.
Some founders said that they went to the show not to get the funding but their main agenda was to get better exposure.
Sayan Chakraborty, founder of Where's The Food (WTF), a food chain and participant in Season 2, shared a similar story. "I just wanted to be on the show to get better exposure, I had this plan to not have any other shareholders and wanted to have 100% of the company myself. Although, one of the sharks had a meeting with me off camera and wanted to invest, to which I refused." 
Chakraborty said that his business grew exponentially after the episode. Previously, he used to give away franchises for Rs 2.5 lakhs, but after the show, the company got thousands of calls for franchises and now their valuation for each franchise has increased to Rs 25 lakhs.
"Now people are buying our products and reviewing us on Instagram and YouTube like ''saw this brand on Shark Tank'. All the customers are giving positive feedback about the quality of our products and we are also getting repeat orders from the customers," Bansal of Recode Studios said. 
Also Read: Jio Financial Listing Surprises Markets...On The Downside