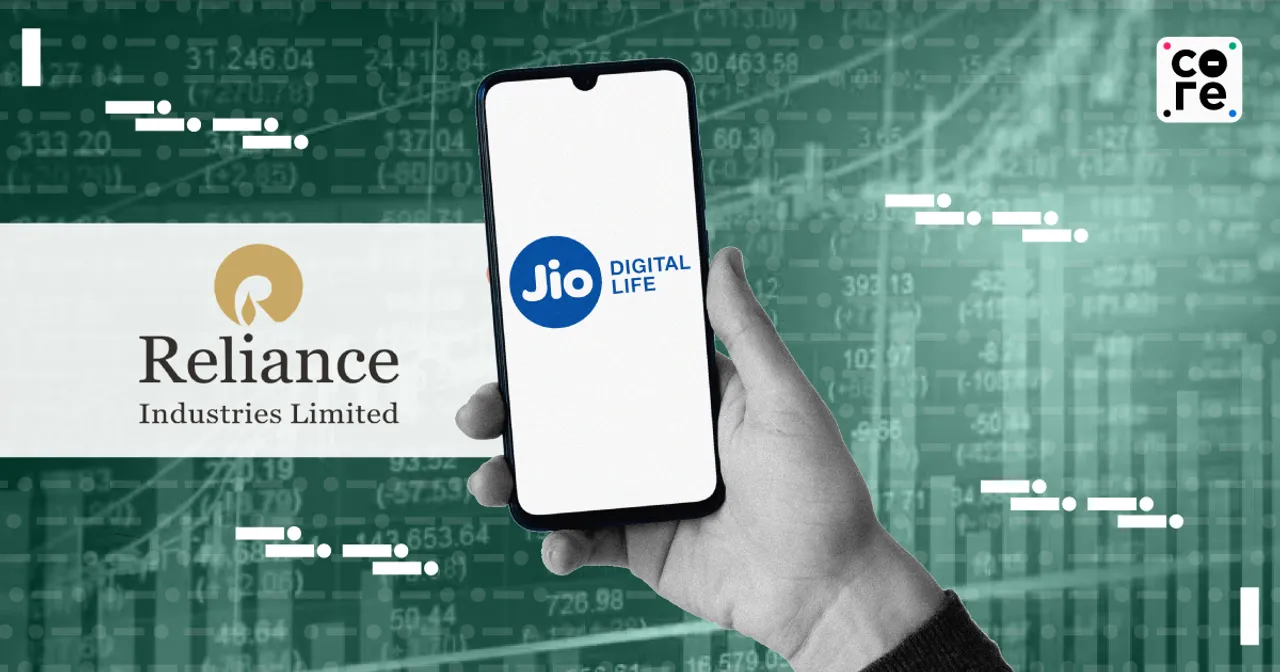 It's yet another interesting day today for some giants trading on Indian exchanges. The markets will see the wheels turning on a demerger of Jio Financial Services (JFS) from Reliance Industries (RIL).
The National Stock Exchange (NSE) will have a special pre-open session in shares of RIL. This will be for the price discovery of its demerged entity JFS.
This comes even as India's newly minted $170 billion banking behemoth HDFC Bank is fresh off a merger. HDFC Bank merged with HDFC Ltd earlier this month on July 1.
The merger saw the allocation of 311 crore shares of HDFC Bank to those who held shares in its parent company. It now occupies the largest share on the Nifty 50, the benchmark index of the NSE. Interestingly, after the merger, HDFC Bank supplanted RIL as the index leader.
Effective July 20, shareholders in RIL will be eligible for shares in an entity 'demerged' or spun off from it called Jio Financial Services (JFS).
Formally, the company to be demerged is called 'Reliance Strategic Investments Limited'. It will later be renamed Jio Financial Services after the demerger.
In financial jargon, here are the two things you need to know about demergers in general:
An 'ex-date': In this case, it's July 20, which will make an investor eligible for receiving shares of JFS when it does list. So if a shareholder holds RIL shares on July 20, they will be eligible for JFS shares. For this, the shareholder would have had to buy RIL shares by July 19.
A demerger ratio, which in this case is 1:1. This means that investors in Reliance Industries will get one share in the fresh entity for every share they hold.
The pre-open session in RIL will take place between 9 am and 10 am. Post 10 am, normal trading in RIL shares will take place.
Why Is The Demerger Happening?
Jio's digital prowess is now being expanded into the space of lending and financials, with the company introducing this initiative in October 2022.
This tech advantage would even give them access to a trove of data, which they said they are in a position to leverage. "JFS plans to launch consumer and merchant lending business based on proprietary data analytics to complement and supplement the traditional credit bureau-based underwriting", the release said.
The proposition of having these additional shares obtained right off the bat has ensured that Reliance's stock has had a noteworthy July so far. The share closed at Rs 2,533 on June 30 and was trading at Rs 2,853 at the close of trading today, just north of 10%.
"July 19 was the last day for trading to qualify to receive shares of JFS, which is the demerged company," Deven Choksey, founder and promoter of DRChoksey FinServ told The Core. Markets follow a T+1 settlement cycle, which means that a transaction would ordinarily be settled a day after it was made.
Interesting Aspects Of The Demerger
Special Trading Session: There will be a special trading session on July 20.
This means that JFS – as a demerged entity – and RIL will have their prices re-determined.
"There will be a distinct price discovery session for JFS on the exchanges on July 20," Choksey added. "The listing price of JFS would be discovered during this session and accordingly the price of Reliance would be discovered. Accordingly, the post-demerger price of Reliance Industries would be determined post the record date."
What should you be looking for? JP Morgan expects the price of JFS to be Rs 189 per share while Jefferies estimates it to be Rs 179 per share.
Listing On Stock Market Indices: JFS will be listed on 18 different stock market indices for three days.
In a release, the major stock exchanges of India said that JFS will be a part of their benchmark indices. For example, it would be a part of 18 indices on the NSE, including the Nifty 50. These inclusions are due to regulatory rules to meet post-merger or demerger index methodology regulations.
However, this stock will be dropped from the indices at the last exchange price after three days.
(Yes, we know what you're thinking. This arrangement means that Nifty 50 – a benchmark of 50 stocks – will temporarily have 51 stocks on it.)
Not The First Demerger For RIL: Back in 2005, RIL demerged four companies from itself.
This was in order to settle a succession feud between brothers Mukesh and Anil Ambani.
The four companies created eventually went to the Anil Dhirubhai Ambani Group and were in the areas of telecommunication, coal power, gas-based energy and financial services.
The shareholders then, too, were given shares of these companies which were separately listed.