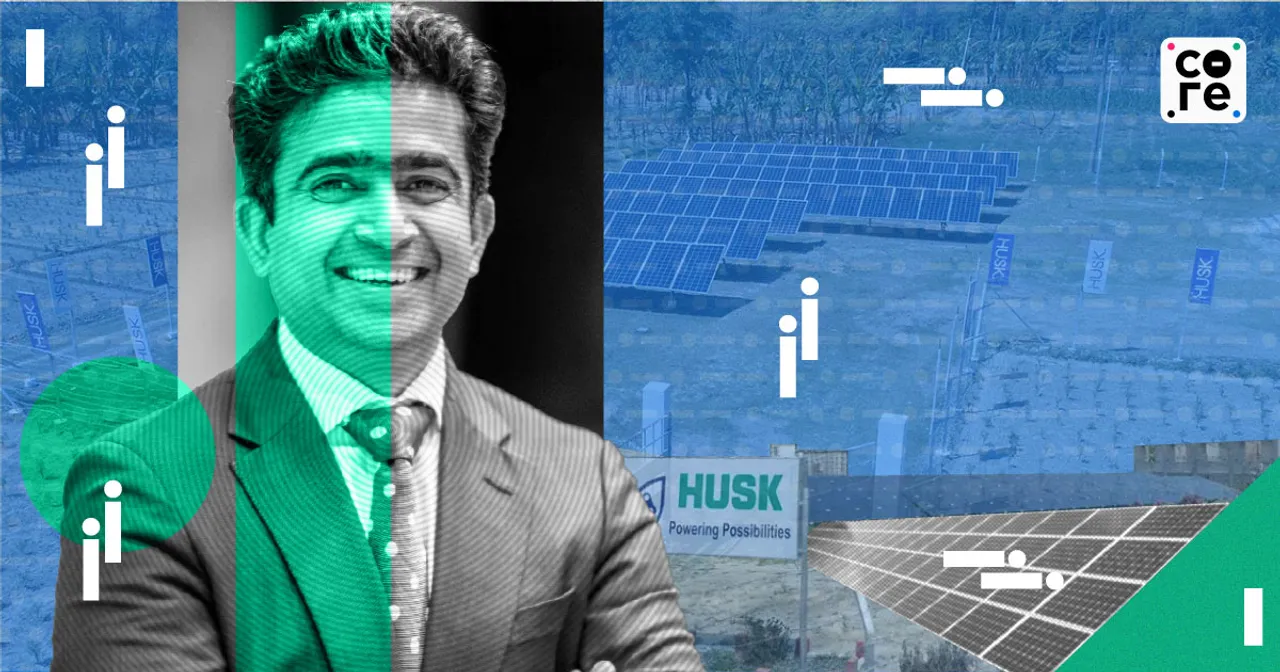 Back in 2016 when he started his mini-grid power supply business to tackle the electricity woes of the more backward and remote parts of Bihar, Manoj Sinha, the founder of Husk Power Systems, never imagined a day when he'd find himself with two AK47 totting gunmen protecting him as he went about trying to grow his business in Nigeria, West Africa.
Yet that's precisely where he finds himself today as he tries to expand the scope of his business into territories that are as starved of electricity as his village and hometown where he grew up as a child. 
Although setting up a business in Nigeria comes with its own challenges, the country has one of the more progressive mini-grid policies among nations that require it, cognizant of its needs. With one of the largest and youngest populations among African nations, Nigeria's demand for electricity is massive. Sinha, who is scouting for talent to expand his business in the country, hopes that it will provide employment in a country where such opportunities are few and far between.
But let's rewind a bit for readers to understand how Husk Power Systems arrived where it finds itself today. The ride has been bumpy almost from the word go — including a change in the power production method as solar prices fell, exiting from one of the African countries it initially forayed into and increasing competition. Companies like Tata Power and others have intensified their efforts towards renewable energy and mini-grid efforts.
Where It All Began
In 2007, Tamkuha and its neighbouring villages in Bihar were notorious for their high rates of rapes, thefts, dacoity and general crime as well as their failure to provide basic amenities like electricity and water to its residents. It was a time when people were not really looking to start a business in the region because of the law and order situation.  
After completing his schooling, growing up and eventually leaving Bihar — as every youngster in the state aspires to do — Sinha spent some time in the United States. It was during this time that he decided to use his learnings to fix a problem he had experienced first during his childhood: the lack of electricity. He remembers cramming for exams under candlelight and that's what led him and a childhood friend to foray into what is now a sizable green and renewable energy firm. 
To begin with, they used gasification technology to generate uninterrupted power from agricultural waste such as rice husk, mustard seeds or corn cobs.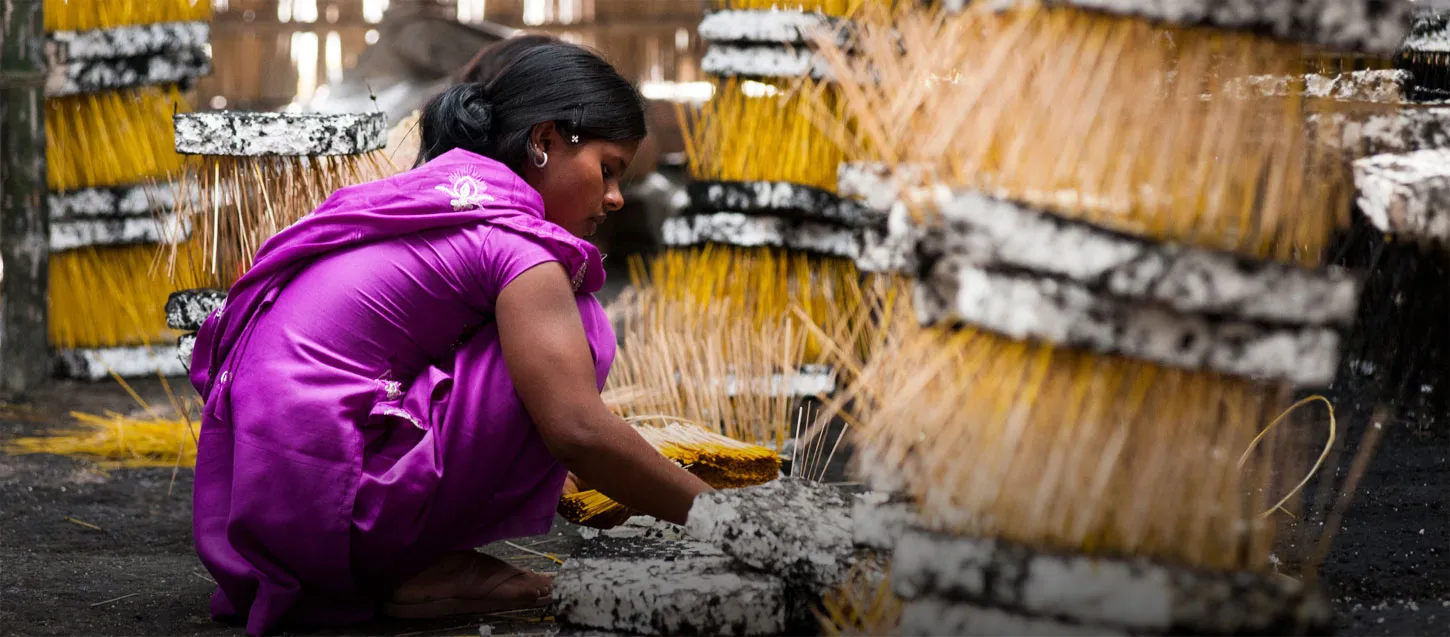 When they started selling their simple power generation technology and system to small and medium businesses and providing electricity to villagers starved of it, the locals embraced it with enthusiasm. 
Between 2008 and 2013-14, the company grew quickly and several folds both in terms of technology and customer base. Sinha found that the lust for 24/7 power was insatiable and they were running to keep pace with the demand. 
As the demand for power rose, the business hit other road bumps. Sinha's business partners, the two co-founders with whom he had started the business, decided to pursue their own paths leaving him solely in charge. 
Changing Tracks
From 2008 onwards, the company grew with its existing technology. However, changing market dynamics and falling solar energy prices prompted the company to make a strategic shift. By 2016-17, it reached an inflexion point and decided to pivot by developing a proprietary system combining and synchronising solar PV, biomass gasification system and batteries to deliver highly reliable, 24x7 power. Husk began to offer a flexible "pay-as-you-go" energy service facilitated by a mobile-enabled smart metering system. 
"The fall in prices of solar energy allowed us to offer reliable power through the day at reasonable rates to our consumers", said Sinha, who divides his time between India and the US, running his company sites in Bihar and Eastern Uttar Pradesh, while juggling family duties in the US. 
If some things didn't go exactly as initially envisaged for Husk Power Systems, some did. The world became far more sympathetic towards greener power options than ever before as the realities and dangers of climate change began to sink in. In 2018, the company managed to raise  $25 million with oil and gas company Shell and First Solar buying into the idea in equity financing and another US $ 15 million in debt financing.
Covid And After
After many hiccups and bumps, things in 2019 — after the fundraising — and in 2020 were proceeding smoothly and Husk Power Systems was steadily growing its business and expanding to new sites in Bihar and Uttar Pradesh. The company also expanded to Tanzania in 2015, a market equally starved for electricity and with a mini-grid policy that made the business viable.
That's when Covid-19 hit. Like most other businesses, the pandemic was a major jolt for Husk Power Systems and tested its resilience and staying power. For a while, Sinha didn't know what had hit them. After a growth of 50-60% year-on-year, revenue plummeted by almost 70% overnight (March-July 2020) as business after business downed its shutters. Who needed power when everything was at a total standstill?
But he took two decisions at that crucial juncture which have held the business in good stead in retrospect. One, displaying wisdom beyond its years, the company did no layoffs or salary cuts for any of its 250-odd staff and in fact strengthened its own management team by hiring some good talent that rivals either were laying off or willing to retain but with massive salary cuts. Sinha used the opportunity to hire 10-12 senior management team members who now partly form the backbone of his business. He may have lost his co-founders but gained valuable support due to a mature approach in the pandemic. "Employees remember your actions in times of extreme stress and our actions during the pandemic have helped build a more committed team today", he adds.
Second, another realisation sunk in: one cannot build businesses focussed only on growth. The world was an increasingly uncertain place and events would keep occurring that impact one's business through factors far beyond one's control. "Keeping one's eye on the ball and profitability even as one chased growth was critical", argues Sinha. Husk like many other start-ups was growing but was making losses in the bargain. It was after the business began to emerge from the lows of the Covid pandemic that Sinha decided to reengineer his way of doing things and started focussing on profits. The last quarter of 2022 — October to December — the business turned in a tiny profit. In 2023, profitability remains as important a goal as growth, he explains and the company is on track to remain in the black going forward.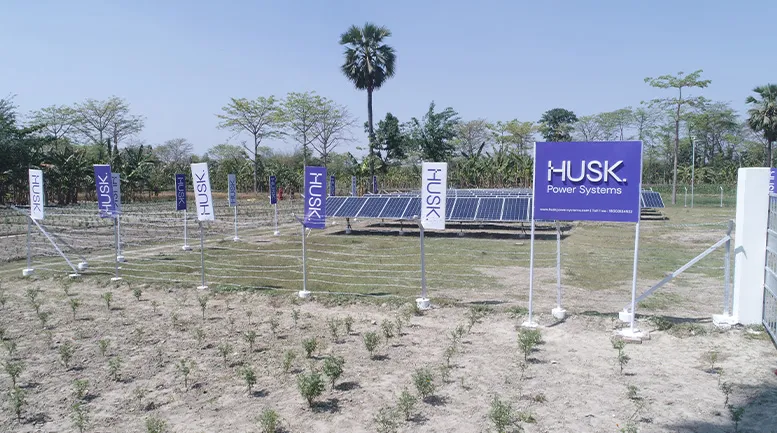 But even as Husk Power Systems aims to raise its next round of funding — it is aiming at a $100 million round this time — competition is chipping away even at its home ground. Other companies with more financial muscle like Tata Power have been chipping away at the pie. TP Renewable Microgrid, a subsidiary of Tata Power and a solar microgrid company, aims to deploy 10,000 microgrids soon, having already set up 161 within a year, including many in Uttar Pradesh and Bihar. Additionally, a pilot microgrid program is underway in 10-15 villages in Odisha.
Although Husk Power Systems now has 180 sites in India with plans to add 10-15 new sites per month with the scale-up capital it is in the process of raising, a giant like Tata Power — which entered the playing field later — is not far behind with a claimed site presence of between 150-200 mini-grids. Husk Power Systems has also had to down its shutters in Tanzania, which changed its regulations on mini-grids, along the way,  making the business commercially unviable. 
But For Husk as one window closed, another opened : and that's how Sinha found himself in Nigeria with a 100-member team and two gun-toting guards on both sides — where this tale began — as he goes around the notoriously dangerous and kidnapping prone nation with the lofty-sounding aim of improving livelihood opportunities and income earning capabilities by lighting up lives. A goal that in itself, as Sinha, resilient and committed, has learnt in more hard ways than one, is not a piece of cake.