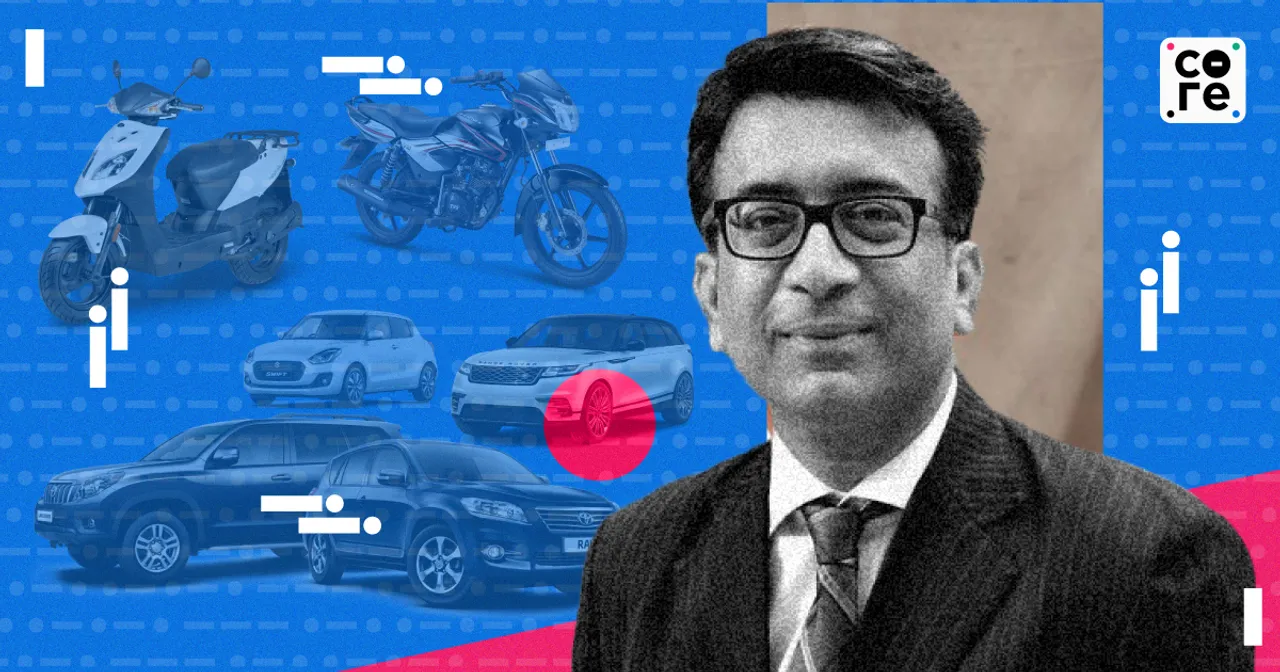 Small car sales in India have been falling sharply. This year has seen the weakest monsoon in the last five years, resulting in diminishing rural income, which is driving the lack of demand seen in entry-level cars. In the three months up to September, sales of entry-level cars fell 75% to 35,000 units, data released by Society of Indian Automobile Manufacturers shows. Not just drying up of small-car demand, but rising stock of unsold inventories at the dealership level are challenges that the auto sector is currently facing.
Elaborating on the trend, Manish Raj Singhania, president of the Federation of Automobile Dealers Associations (FADA), said that sales of sedans, entry-level and hatchback cars are down. He also highlighted that while demand was down as far as small cars are concerned, the sport utility vehicle (SUV) penetration in overall personal vehicle (PV) sales was close to 50 and 60% in October.
"So that's a huge increase. While this segment (SUVs) is fantastically growing in terms of percentage, as well as numbers, we can definitely see the entry level going down," Singhania told The Core. 
Singhania said that SUVs growing at the cost of entry-level cars isn't an encouraging trend, as it denotes that the customers at the bottom of the pyramid are now unable to afford a vehicle. 
Unsold Inventory Problem
Auto industry is also dealing with the problem of unsold inventories. In March this year, inventory of unsold cars with dealers reached a four-year high. As the festive season kicked in in October, automakers pushed more inventory in anticipation of a good festive season. But there is a mismatch in what consumers are demanding and what automakers are manufacturing, resulting in increased inventory problems. While manufacturers are aware of the increase in demand seen in the SUV segment and have seen this coming for close to two years now, they have not been able to recalibrate, as original equipment manufacturers (OEMs) are driven by numbers. Singhania said that these are listed companies and need to report a certain number that drives both their balance sheets and stock prices. 
'(Say) they get a certain amount of semiconductor. A higher variant with more features will require a lot more semiconductor than a lower variant. So, rather than manufacturing one higher variant vehicle, which is already in booking at the dealership, they tend to manufacture two units or two-and-a-half units of the same model but in a lower variant. But the quantity goes up and accordingly the number goes up because all these companies are very number driven," he said. According to Singhania, car companies need to address the actual consumer demand and manufacture vehicles that would see actual sales rather than just stocking high inventories at the dealership. 
PV inventory levels soared to an all-time high of 63-66 days with dealerships raising red flags over capacity concerns. FADA urged car manufacturers to not only moderate vehicle dispatches but also introduce more aggressive and attractive schemes promptly. Singhania attributes the high inventory levels partly to festive demand as well. "In anticipation of a good festival dealers had definitely accumulated stocks. Last year, dealers could not not address the demand and there was a huge gap between supply and demand. So this time dealers were kind of more prepared to address consumer requirements," he said.
More Manufacturing of What Consumers Want
Last year, the auto sector in India faced supply chain bottlenecks. The demand-supply mismatch was primarily due to the global shortage of semiconductors. Consumers complained of long waiting periods. Despite high demand, last year dealers were struggling on the supply side due to the shortage. To avoid a rerun of last year's situation, dealers this year have ordered more vehicles from OEMs so that they are better prepared to address every type of consumer requirement. 
"But what has happened, half of the festival is gone. At this point, (we are supposed) to see some reduction in inventory. But still, especially in PV, it continues to be on a very high platform. Close to 65 days. So that's at a very critical level."
Singhania said that OEMs need to take cognisance and correct inventories by building lesser vehicles. He also said that vehicles should be built in accordance to consumer demand so that they can go directly for sale. November would be a critical month as there are festivals like Dhanteras and Diwali. If demand remains good, then there is scope for substantial reduction in inventory levels. "But if the wholesalers are equal to what we are seeing right now in the month of October, then it can be a very critical position for the dealerships," he said. 
To give an example of how companies are not recognising consumer demand, Singhania says that he has a dealership of Mahindra & Mahindra in Raipur, Chhattisgarh. About 70-80 vehicles in the showrooms would be entry level cars of Mahindra brand, which are Bolero Bolero Neo, and XUV300. 
"These are amply stocked by dealerships and if I go to my booking records, then you will see I have bookings of Scorpio, in which the company has definitely improved supplies but not up to the mark. They are not able to provide right model calibration. XUV700 automatic transmission has good booking but not available at dealerships.Thar two wheel drive has good booking but is not available at the dealership. Scorpio classic has good booking, but not available at the dealership. Despite that, I continue to hold a 45-50 days paidups. So that's the sad part," he said. 
Sustaining Festive Demand
Typically, the festive season in India records high consumer spending on splurge on cars, smartphones and TVs. It usually runs for several weeks till Diwali, which is on November 12 this year. PV sales touched record levels last month. Singhania said that the festive periods of Navratri and Diwali getting divided between October and November this year is something that dealers always prefer as it gives enough time to arrange stocks. 
"Normally around 35-30% of your total monthly sales will come in the last week or the last 10 days. And Navratri has been very good. Auto industry created an all-time high and on top of that, two-wheeler, three-wheeler and passenger vehicles also created an all-time high record for Navratri retails," he said. 
Good finance schemes, increased supplies, and attractive discounts on all types of vehicles are expected to attract customers. "Overall industry has grown by almost 18% compared to last year (from last year Navratri to this year Navratri period). So that's a definite positive sign. The best part is that two wheelers which were lagging behind April-August. But since September with the start of Ganesh Chaturthi and Onam, we have started seeing some uptick in retails and two wheeler this time during Navratri has reported a growth of almost 22%. This shows that the rural economy is also responding to the festive time," Singhania said. 
He said that the uptick is expected to continue Diwali and that retail sales would be good. But there are concerns over what happens post festive season. To assume that two-wheeler sales have completely recovered, the performance has to sustain consistently for four to six months. "Then only we can say the rural markets have recovered or the two wheeler segment is performing well. spike during festival season is very obvious because we Indians tend to buy more during auspicious days. So that is very normal, but continuity of that growth should be there in the coming months," Singhania said.