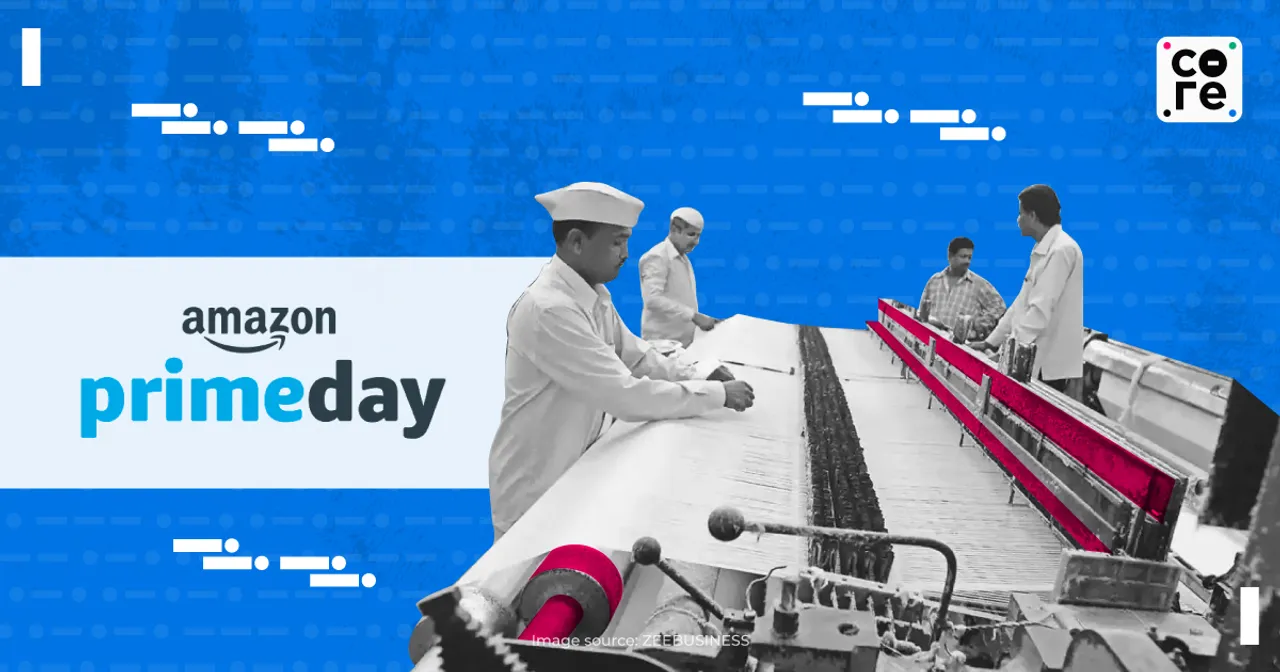 For Sutapa Ray, a handicraft artist and founder of a startup based in Kolkata, sales like Prime Day on Amazon are a big opportunity. Ray waits eagerly for the day as she knows that the sales will increase exponentially during this time.
For Ray, who started selling her products on Amazon India in 2022, these seasonal sales are a boon as she can use the event to increase profits.
Amazon Prime Day 2023, the seventh edition of the sale, begins at 12:00 am on July 15 and will continue till July 16, 2023. During these two days, users can buy everything under the sun — from phones to crockery — at hefty discounts.
While big brands like  Samsung, IQOO and others do sell in large quantities, it is people like Ray who are also able to sell their products to a larger audience. How do they benefit and how are they able to cope with large orders?
MSMEs Rule The Day 
According to Amazon India a major chunk of sales comes from the micro, small and medium enterprises (MSME) sector in tier 2 and tier 3 cities. During Prime Day 2022, nearly 70% of the sellers who received an order were from Tier 2, 3, and 4 cities like Kolhapur, Surat, Ghaziabad, Raipur, Coimbatore, Mangalore, Jalandhar, and Cuttack. The sellers included artisans, weavers, women entrepreneurs, start-ups and brands, and local offline neighbourhood stores.
"If we have to sell 1000 pieces offline or through our website, it will take an enormous effort in terms of promotion or advertising. At the same time, selling a few thousand products through Amazon is easy. More we offer discounts on a product, Amazon pushes the item on top results when the customers look for that product," said Vijaya Kumar, director & co-founder of Rare Planet, a start-up for handicraft items.
As stated by Amazon while commenting on the Prime Day sale, Amazon will continue to support Small and Medium Businesses (SMBs) and help generate customer demand for products offered by lakhs of sellers, manufacturers, start-ups & brands, women entrepreneurs, artisans, weavers, and local shops. As mentioned by various sellers, Amazon asks the seller how much discount they would like to offer and based on how much discount they are ready to offer and they also map the customer sentiment, accordingly they push the products up in the search results, so that the products grab more eyeballs
Affordable Rates, Better Profit 
Several companies across industries ranging from textile to handicrafts to electronics said that Prime Day gives a major boost to their sales, thereby contributing significantly to their profit and revenue generation.
"We are a purely online brand selling through Amazon solely. Since our launch of Westinghouse TVs in India, we have managed to increase our sales by almost 200%, and this is only through Amazon. It is also because online marketplaces have a larger reach when it comes to pincode serviceability, and it provides customers with the ease of having products delivered at their doorstep with onsite services," said Pallavi Singh, vice president of Super Plastronics, a home appliances manufacturer.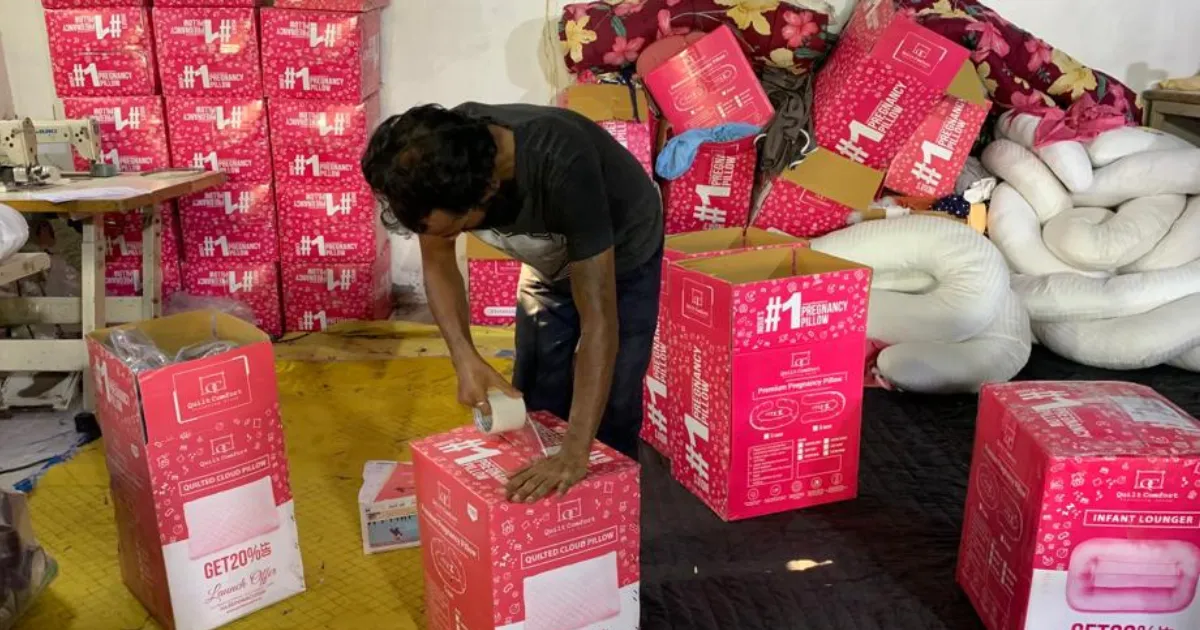 According to Amazon India data, over 27,000 sellers saw their highest-ever sales day in 2022. In comparison to Prime Day 2021, nearly 18% more sellers grossed sales of over Rs 1 crore, and close to 38% more sellers grossed sales of over 1 lakh in Prime Day 2022. Local neighbourhood shops that sell on Amazon saw a sales growth of four times. Start-ups and brands under the Amazon Launchpad programme saw a growth of three times.
Companies are able to offer steep discounts, as their sales increase substantially, thereby attracting more customers. The discounts also help sell products that don't have much demand in the offline market and sell solely because of the discounts.
Vendors too are more willing to provide better deals for moving goods because of higher volume. "This allows us to source products at lower prices. Sale days provide an excellent opportunity to sell slow-moving goods, as customers actively seek discounts and offers on these products. By strategically managing our inventory, negotiating with vendors, and leveraging the promotional benefits of sale days, we optimise our profit margins while still offering affordable prices to our customers," added Kapil Gupta, founder and CEO of Ruhe Group of Companies, a start-up that manufactures bathroom and kitchen appliances.
Quilt Comfort, which sells pregnancy pillows and other bedding products, said that sales days on marketplaces, particularly Amazon, lead to up to a 300% increase in sales, which generally translates to a 15-20% monthly increase in revenue.
Decoding The Logistics 
Not only the reduced prices, the speed at which the Amazon package arrives at the doorstep is also a major attraction for buyers.
During the Prime Day sale, people from 25 cities will have the facility of same day or next day delivery.  Akshay Sahi, director of Prime and Delivery Experience, Amazon India said, "Prime members shopping from most tier II cities will have their Prime Day delivery within 24 to 48 hours. Through Prime Day, we intend to amplify the value and convenience that Prime membership offers to its members and help them derive maximum joy out of it while also empowering small and medium businesses across the country," said Akshay Sahi, Director of Prime and Delivery Experience, Amazon India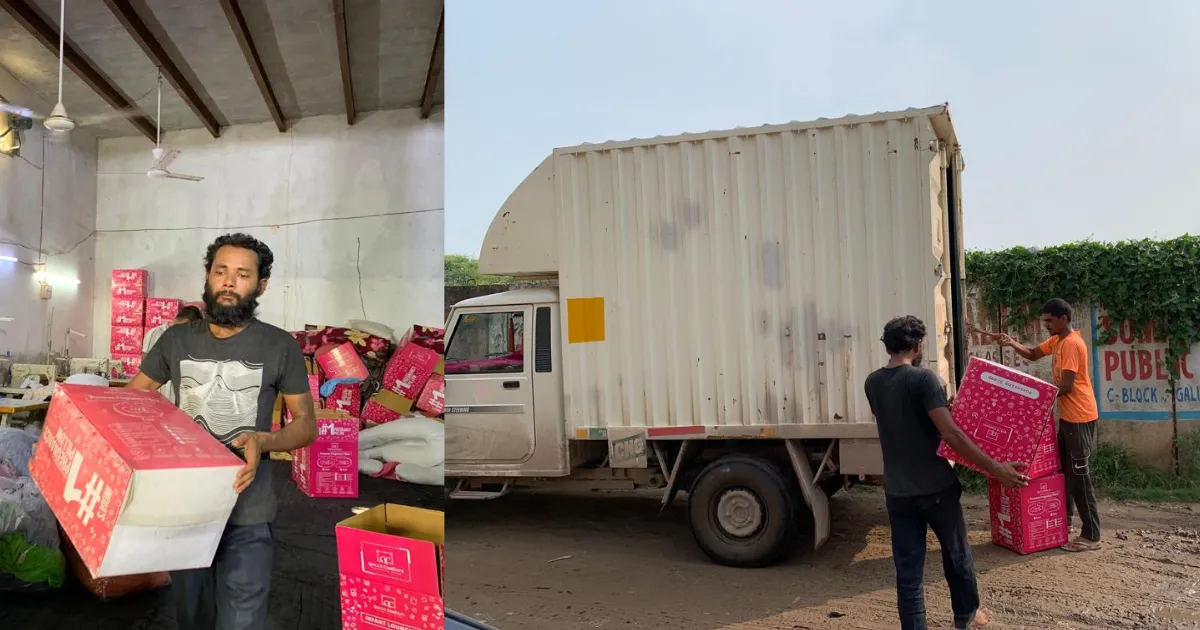 But how does a small business in a tier 2 city manage to send a package across India within a day? That is where Amazon comes into play, taking care of delivery and logistics. The only job for the business is to deliver it to the nearest warehouse.
"Inventory planning starts a month in advance with generally booking of inward shipment slots of FBA (fulfilment by Amazon), and shipment is sent to fulfilment centres in advance. We also keep ready-to-ship inventory in case one product outsells quickly, and such products are picked from our warehouse during sale days. At times when we fail to get FBA slots, all our shipments are picked by Amazon from our warehouse and delivered directly to the customers," added Md Mubashshir Naseer, co-founder of Quilt Comfort.
FBA allows businesses to outsource order fulfilment to Amazon. Sellers can sign up for Amazon FBA to send products to Amazon's global network of fulfilment centres and offer customers free, two-day shipping through Prime. When a customer makes a purchase, Amazon fulfilment specialists can pick, pack, and ship the order.
FBA helps businesses save up on the cost of logistics and is also reliable and fast. "We optimise our logistics costs by dispatching shipments in bulk rather than individual small shipments. This approach allows us to benefit from economies of scale and reduce per-unit shipping costs," added Gupta of Ruhe Groups.
Multiple business owners said they leverage Amazon's Inventory Placement and Demand (IXD) programme, as it helps them predict product demand in different cities and strategically place our stocks accordingly. Through this service, delivery agents from Amazon collect the items from the sellers and take them to  their inventory center or fulfillment center, instead of having to send split shipments separately to multiple Amazon fulfilment centers in different locations. Thus, by aligning their inventory with predicted demand, they can minimise transportation costs and ensure efficient fulfilment.